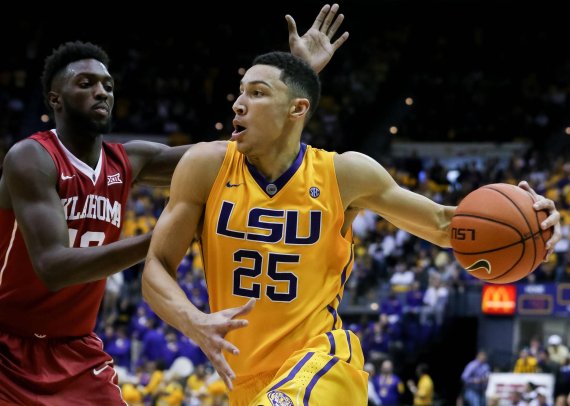 Both companies wanted to sign the future NBA player Ben Simmons with a shoe deal; in the end, the college star of the Basketball Team LSU Tigers decided for Nike.
Get all news about the company Nike here.
The 19-year-old, who has not yet completed a single game in the NBA, signed a five-year contract with Nike. Very differing figures about the amount of the financial framework are currently circulating. The allegations differ between 7.5 million and 16 million dollars; Nike and Simmons are keeping the details to themselves.
Get all the news about the company Adidas here.
The Australian thereby follows another NBA top pick, because LeBron James, the superstar of the Cleveland Cavaliers, once also spurned Adidas's offer. Simmons' decision is allegedly also closely linked to the person of LeBron James as both are advised by the agency Klutch Sports.