The sport sector is still the biggest market for wearable devices. In 2016 we already had a wide range of different devices specially designed for the monitoring of sport data. Many new start-ups tried to establish themselves in the market and many of them were successful.

In 2017, a lot of other start-ups will try to conquer the wearable market with their products. Komodo Technologies, clim8 and Gait Up are three of them.

They are finalists of the WT Innovation World Cup in the sport and fitness category and will be awarded at the Innovation Wild Fire Session at WT | Wearable Technologies Conference Europe 2017 which will take place in line with ISPO.
These three sport start-ups are really worth a look so let us introduce you to their solutions.

Komodo Technologies
Komodo Technologies is home to the most innovative wearable solution of our time - from the hardware, to the design and the user experience. Tired of the status quo, Komodo Technologies developed the AIO Sleeve to be more than just a wearable.

They wanted it to be more than just something to wear, but rather something that is a part of you. Designed with style and precision in mind, the breathable, antimicrobial AIO Smart Sleeve provides a more comfortable alternative to the traditional activity wristband that users can wear all day, not just during a workout.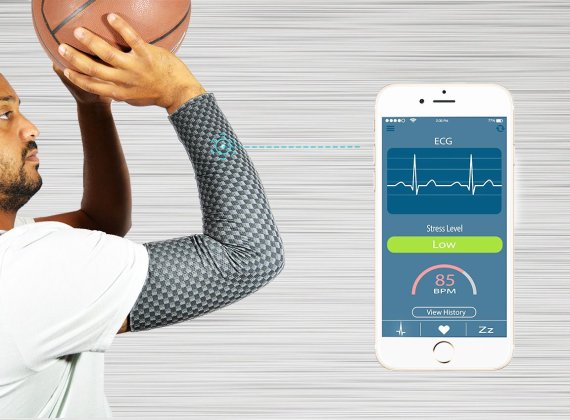 The revolutionary technology features a small tracking device held snugly against the inside of the forearm the ideal location for collecting accurate readings. AIO securely connects to users' smartphones via BLE (Bluetooth Low Energy), reporting heartbeat, distance, steps and sleep analysis within the AIO app.

Created using an application processor from Toshiba, AIO helps users achieve personal goals through an in-app calorie counter as well as intensity of activity (MET) tracking, which measures the amount of energy exerted at any particular point in time.

AIO also allows users to double tap the device to switch songs mid-workout and it won´t be the last product from this company this year so let´s see what else will come.

clim8

Clim8 is the first heating clothing technology that is intelligent enough to monitor and analyze the wearer's temperature, it's activity and the climate.

Thanks to a dedicated app and a complex algorithm, clim8 also takes into account the wearer's sensitivity to the cold and personal profile to automatically deliver the appropriate amount of heat in real time.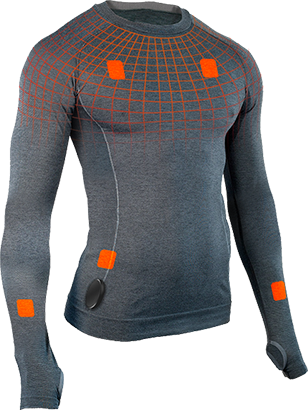 The result is highly customized thermal comfort, adapted to anybody, in any condition. Clim8 is also another revolution for textile technology. The product is intelligent enough to regulate your temperature and of course, enhance your comfort. Clim8 integrates sensors in the garment monitoring your skin temperature. 

As the temperature changes, the shirt also changes to meet your needs. The advanced body mapping concept ensures you retain warmth in specific areas where you are most sensitive. The Clim8 app lets you calibrate the heating, track an activity or assess your energy levels.

According to the official information on website, the Clim8 is launching in 68 days. The same named company is one of five finalists of WT Innovation World Cup and could soon be signed as Innovator of the year.

Gait Up

Gait Up is a spin-off of the University Hospital of Lausanne and the Swiss Institute of Technology of Lausanne, founded in 2013. Gait Up benefits from world leading scientific expertise in the field of movement analysis and measurements, pioneering the field for more than 15 years.

They are providing innovative products for applications in health, athletics, and entertainment, based on wearable inertial sensor technology. Their mission is to provide the best quality motion algorithm for wearables, helping the prevention of mobility diseases and improving performance.

Their Products are trusted by 80+ customers in academics, clinics, and industry in Europe, Canada, US, South America, and Asia.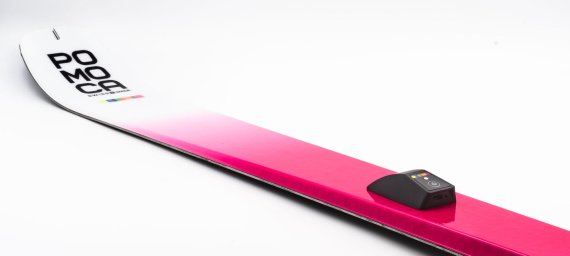 Pomocup, the ski mountaineering device from POMOCA, is the first partner product with Gait Up technology inside. The device will transmit several pieces of information, such as distance, altitude, number of kick turns, stride cadence and distance and the data will be visible in real time (screen or app) and for post-analyse (phone and web interface).
The device is tough for mountain lovers and competitors. All in all Pomocup has been created to help you monitor your biomechanics in order for you to improve it the next time you go up the mountain.
We highly recommend following the path of these three companies. All three start-ups have developed innovative wearable products which will soon establish themselves on the market. So let´s see what comes up next from Komodo Technologies, Clim8 and Gait Up.
Christian Stammel is CEO at WT | Wearable Technologies, a leading innovation and business development platform for wearables, and updating ISPO.com readers about latest trends on digitalization, wearable tech and IoT in sports, fitness and well-being. More information about WT at www.wearable-technologies.comhttp://www.wearable-technologies.com