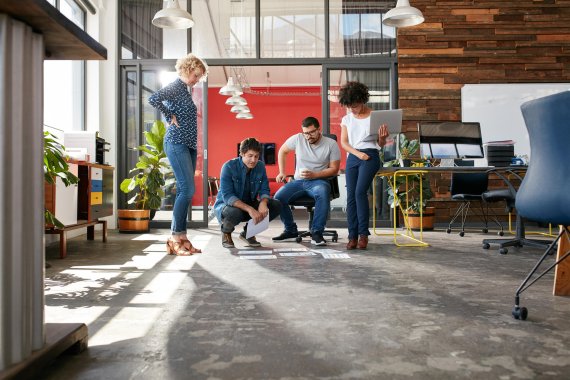 Every industry has its idiosyncrasies; even those who consider themselves insiders are regularly surprised. "The sports industry is the exception," says Stefan Wolf. "Here you're dealing not with normal customers, but with fanatics. Fanatics in the positive sense. Whether they're skiers, joggers, or surfers: They all have a very close connection with the product."
For the founder and chief executive of pop that tag GmbH from Berlin, this is a pivotal finding – and one of the reasons why he wants to bring his company's technology into the sporting goods market. "With our NFC chips, brands can establish an even closer link with their customers," Wolf says.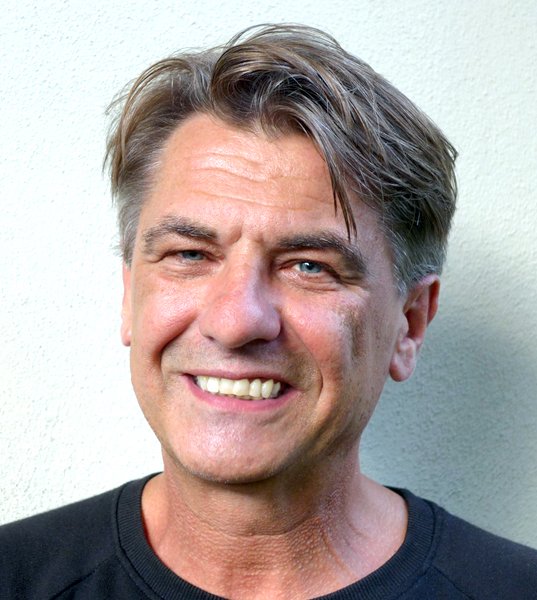 "Market research through networked partners"

The idea behind NFC (Near Field Communication) is pioneering: When a customer holds their smartphone on a mini-chip on a product, it automatically provides them with information such as tutorials, care instructions, or customer service contact information. You can read why NFC will change our lives here. >>>

While NFC technology is already being used by millions of people in other countries, it's still taking some time in Germany. "We searched for a market research partner who's as networked as possible in the sports industry – a cooperation with ISPO stood to reason," says Wolf. "We might have gotten the market research cheaper somewhere else, but ISPO has an unparalleled reputation in the sports industry and lots of enthusiastic users."

Learn how the start-up pop that tag used ISPO crowdsourcing. Read the case study here >>>

ISPO Business Solutions continue to help

As a young start-up, pop that tag didn't just benefit from the crowdsourcing. "The ISPO team produced lots of contacts for us and made it possible for me to appear as a speaker at ISPO MUNICH," Wolf explains. "ISPO is a cruising giant on the sea of sports business, one that also provided us with media power. In short: The total package adds up."

The ISPO network offers a total of eleven business solutions. "We serve along the whole value chain in the sport industry, from top to bottom," says David Badalec, Head of ISPO Business Solutions. "Whether you are a start-up or a large corporation, no matter what you need, we have something that can help."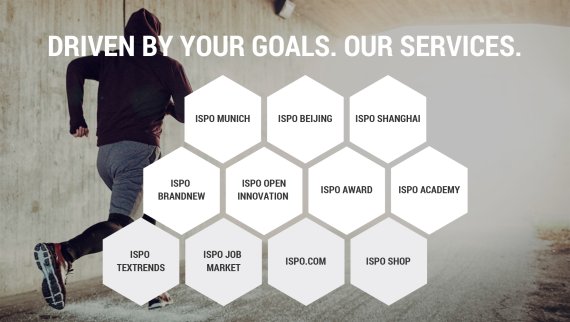 Who needs a shoelace fixing?

Another example is the Essen-based startup JOBU'S, whose founder faced an important question in spring of 2016: Is there demand on the market for a small, plastic shoe accessory that makes it impossible for shoelaces to come untied during exercise?

The inventor essentially stumbled upon ISPO OPEN INNOVATION. "I became aware of this market research opportunity through the ISPO newsletter," says the JOBU'S chief executive. "That's when we knew. This is precisely what we need: an honest opinion from independent consumers with a strong connection to sports." Crowdsourcing!

Video: How JOBU'S works

"The feedback I've gotten from the ISPO testers on my prototypes was extremely important for me, and confirmed to me that my invention has good chances on the market," he says.
Through ISPO, the JOBU'S founder has also gotten into contact with established sports brands: "Right now we're looking for distributors, and are ploughing ahead step by step. And if things continue to go as well for us, JOBU'S will definitely be at ISPO BRANDNEW soon."
You can read up on what kind of crowdsourcing JOBU'S and ISPO came up with in the free case study here >>>

Video: The success story of ISPO OPEN INNOVATION