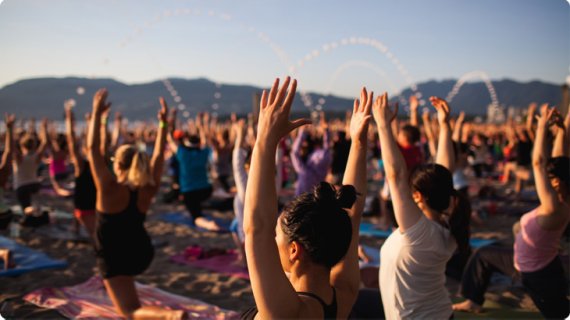 According to this, sales increased by 15 percent in 2015 to 2.1 billion dollars, while profits improved by eleven percent from last year to 266 million dollars. 
Under new CEO Laurent Potdevin, who came over to Lululemon from Burton, diverse positions were re-occupied (especially at the executive level) and the segments for yoga, running, and workouts for men were expanded. The company reported at 24 percent in the last quarter of 2015. 
(Read more about the new trend of beer yoga here)
Lululemon, which became famous in North America with yoga apparel and accessories, also announced its growth agenda up to 2020.
Sales in the women's segment are to climb to three billion dollars, while one billion dollars should be achieved in the men's section. Four central points were named in order to reach these goals.
The performance section for women, as well as the divisions of yoga, workouts, and running for men are to be further expanded, while the store network in North America is to be extended. At the same time, the digital Lululemon ecosystem is to be upgraded, and thus sales in e-commerce will be increased to 25 percent of total turnover. The last measure concerns the international market which, according to corporate management, still has a growth potential of 20 to 25 percent.