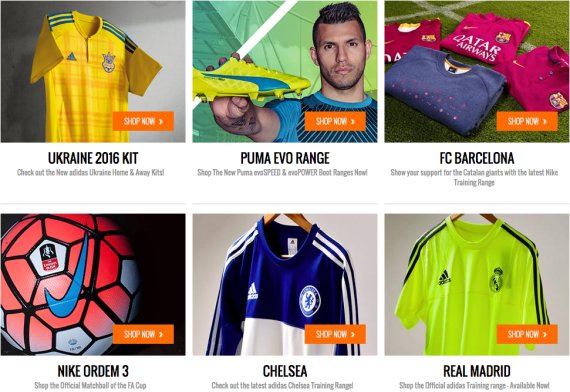 Kitbag does not run its own web shops, but operates the internet retail business of about 25 partners from the soccer, golf, rugby, tennis and formula 1 segments, among others. Their customers include Real Madrid, Borussia Dortmund, Manchester City, FC Chelsea and the French Open, to mention just a few of them. In addition, Kitbag operates the European sites of North American professional leagues such as NFL, NBA and NHL.
Fanatics will keep covering the North American markets
Apparently, the plan is to build a global platform for this kind of offer. It was said that Fanatics will keep covering the North American markets, whilst Kitbag is set to take care of the rest of the world. With the move to sell to Fanatics, Findel seemed to have taken a heavyweight out of the bidder race.

As reported, Sports Direct International is a minority shareholder of Findel. It was rumored that the huge British sporting goods retailer had its own ambitions to gain control over Kitbag. Just recently, SDI made a move to install its own people of trust on the board of Findel – but failed. A big alliance of other shareholders managed to keep SDI from doing so.