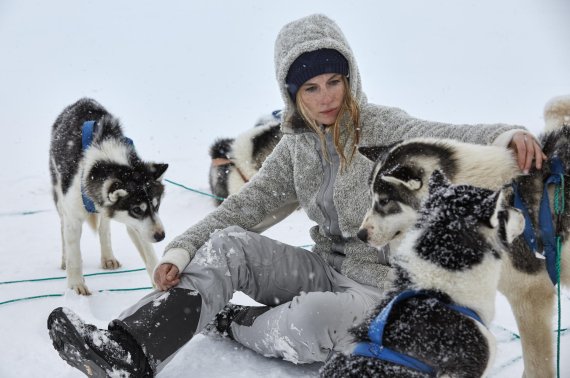 For years, everything was steeply on the rise for the outdoor market. Since that has changed, many brands are searching for new ways to position themselves. Jack Wolfskin has also spent several seasons fine-tuning a more modern image and fighting sinking revenues – since 2014 under the leadership of Melody Harris-Jensbach, formerly a board member at Puma and Esprit. 
In the past few years, Jack Wolfskin has gone to great lengths to re-distinguish itself. A year ago, you launched the Tech Lab line as a fashionable, urban outdoor collection. How was the experiment received? 
In the line we concentrated very strongly on retesting our skills and combining modernity and technology. Sure, it's usually the case that fashion firms don't do technology and sports don't do fashion. We tried to soften these boundaries a bit. The Tech Lab line was first launched in our own stores, and our online shop, of course. We'll continue to further develop the collection using our experiences, with the question being: how far can we go?
Will the collection also be distributed in fashion retail?
No, more in the premium sports sector.
"Hit the mountain and look good doing it"
The brand image was also adjusted and interpreted in a more modern way. What kind of reactions did that get?
Our customers are noticing more and more than our image is evolving in a positive way. It was important that we start to change that image. We're very different now, and now present ourselves in a broad spectrum of publications, not just in pertinent professional publications, to reach a variety of target groups. We can also be found in totally different magazines like Fit&Fun, Men's Health, and Gala. We're much more present on social media, which is registering growth in customers aged 25-39 who now are taking notice of Jack Wolfskin.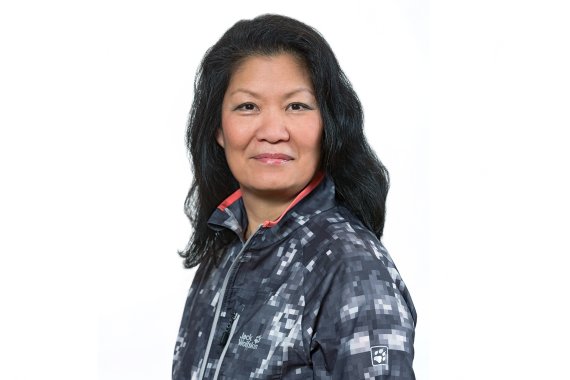 And the core target group? Experience shows that the outdoor industry is quite skeptical when you also show interest in fashion customers, right?
You just can't say the word 'fashion'! I don't understand why. We're all consumers, after all, and have a modern sense of style. For us it was about finding a contemporary approach for developing a modern appeal to outdoor. It is possible to hit the mountain and look good doing it.
Outdoor products: Active and everyday 
How do you define outdoor now?
We've changed the product structure, and now divide them into Active Outdoor and Everyday Outdoor. We've redefined the Active Outdoor division by intensifying the individual activities. That way, we now also have highly functional styles for various winter sports. Outside of that, we're focusing on the new outdoor gym trend for open-air athletes, who like to exercise outside. We've also developed our first trail fitness shoes for the outdoor workout, too. Everyday Outdoor, on the other hand, focuses on function in the urban environment and when traveling.
Do you also adapt the collections to fashionable conditions in terms of timing? You're from the fashion world, and worked for Esprit for a long time.
Fashion has adjusted to faster rhythms, even 15 years ago. I participated in the shift from two to four, all the way up to twelve collections a year. But the outdoor market is very classical when it comes to collection rhythms. Classic retail wants two collections per year, with two to three delivery dates per season. There aren't any key accounts saying we need four collections instead. We've developed contemporary billing increments and bestseller management for our own retail and e-commerce, however, and we've really grown there this year. We also want to get faster in lead times: we want to go from 18 months to twelve.
That means that you're already staggering delivery, even for retail?
Yes, but that doesn't mean that there'll be several collections on offer. Despite the six delivery dates, everything needs to be ready at the same time, depending on what point in time retail wants the goods. Extending the collection rhythms also means extending the supply chain. The market doesn't see any potential there right now, and we can live with that.
"Retail needs to orient itself towards women"
What do you think of the topic of women as consumers? What are you doing to get stronger in this sector?
For example, we used to have the same fabrics in the outdoor sector for men and women. I got rid of that. The feel of clothes plays a different role with women; you need more cotton, softer materials. That said, the function naturally has to be the same. The jackets were the same for men and women, too, but now there are new silhouettes – the outdoor industry isn't even familiar with the word! There's an O-line and an A-line, printed fleece, material mixes – and things like blouson, even for men. Thus, far there hasn't been anything like that in the outdoor sector. And, of course, retail needs to reorient itself towards women. Outdoor doesn't just mean hiking. Retail is geared up for this, and searching for new solutions.
Jack Wolfskin became involved in the field of sustainability early on. Why isn't this recognized?
That's right, we began addressing it very early on, and became known for things like becoming PFC-free. But we didn't speak much about it, because for us it was a matter of course. Maybe that was a mistake, and we were too modest the past few years. In any case, that's where we'll reinforce things in the future, which we also want to show with things like our new technology "Ecosphere," a jacket made of recycled outer fabric and membrane.
Read here: Jack Wolfskin won the ISPO AWARD ECO ACHIEVEMENT BRAND in 2016.
Jack Wolfskin: Concentrating abroad
In the future, where do you see further growth opportunities for Jack Wolfskin?
Our growth is strategically oriented. We're already pretty big in the DACH region, where we have a brand awareness of 96 percent. So our focus in on international business, above all on the UK, Russia, and China. We've been active in China for seven years and have roughly 700 POS. There are also initial approached in the US.
How many Jack Wolfskin stores are there right now?
We have roughly 3,000 POS in the wholesale sector in Europe, along with 105 of our own stores. Add to that the 700 in China.
And your overall economic situation? Lately there have been multiple indications that your investor isn't satisfied with the development of Jack Wolfskin. There was also talk of a divestment. What is there to the rumors?
Our shareholder continues to support Jack Wolfskin and the management team. We apologize for the inconvenience, but we can't make any further comments on the current developments.