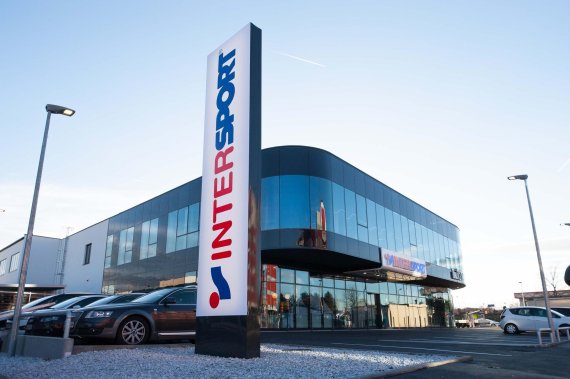 Approximately two thirds of Sport 2000's 974 retailers already have a Facebook account. The remainder are being gently but firmly reminded that social media play an important role in securing the group's future success.
"We don't force our traders to switch to digital media, however we have agreed on advertising budgets with our vendors for orders on certain goods packages. Given that this support is bound by the implementation of campaigns on social media channels, retailers would miss out a great deal if they didn't advertise on Facebook," Head of Communications Hans Allmendinger tells ISPO.com.
Facebook Adverts Over Brochures
Compared to traditional brochure advertising, it is far easier to address younger target audiences on Facebook without, comparatively speaking, using a huge amount of money: "For example, this platform allows me to reach out to 13-to-30-year-old soccer players within a range of 15 to 20 kilometers without much coverage waste."
Online giants such as Amazon or the sports discounter Decathlon have been making consistent use of these advantages for a long time now. Of course, the fact that these are tightly and centrally organized companies makes everything a lot easier for them than for large sports retailer groups Sport 2000 and Intersport.
Here, the various interests and personalities of their many retailers need to be juggled. Intersport owns 1,800 stores in six countries with an annual turnover of more than 3.5 billion Euros.
Digital: First Lidl,Now Intersport
However, even the world's biggest sports retailer group has realized that a "restructuring with the aim of becoming a digitally shaped retail organization" has become a requirement. That's why, according to CEO Kim Roether, the next three years will see "the most significant restructuring in company history." The Intersport Digital GmbH was created specifically for this purpose, with Chief Digital Officer Carsten Schmitz at the tiller.
After developing discounter Lidl's digital business, he spent eight months as omnichannel boss at Rewe. Schmitz plans to complete development on a cooperative retail platform for the e-commerce sector by the summer.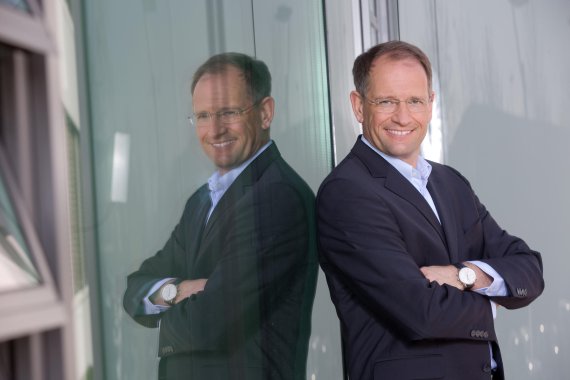 Intersport Builds New Logistics Center
Intersport has been posting job advertisements for shopware developers and is under a great deal of pressure to succeed: According to the regional newspaper "Heilbronner Stimme", the Intersport Group has accumulated losses in the millions due to years of digital activity and necessary investments. This led countless members to take the company's general meeting on March 20 as an opportunity to demand an explanation from the management about the group's online developments.
The ground was also broken for Intersport Germany's new logistics center at the company's headquarters in Heilbronn. Employing the most up-to-date intra logistics and costing 40 million Euros, the high-bay warehouse is the biggest single investment in the history of the purchasing association.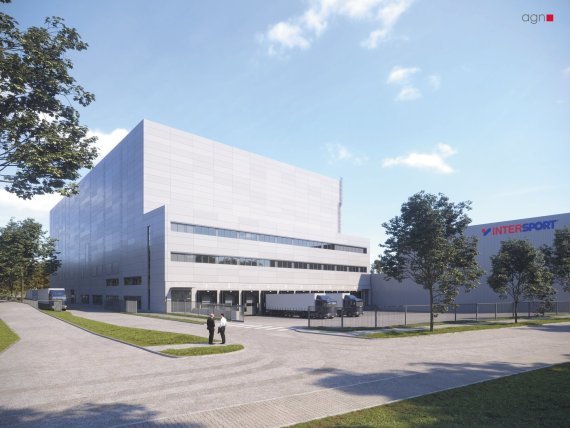 Industry 4.0 At Intersport and Sport 2000
This shows: Both Intersport and Sport 2000 have realized that they need to change in order to survive in the Industry 4.0. This includes a considerably more intensive use of customer data.
"Through our online stores, we are able to track the customer's journey from one product to the next. A great deal of data is collected on these sites – even though they have never actually seen the customers," says Allmendinger. That's where stationary retailers should start: "They have personal contact with customers. They need to know a lot more about them and we must use this data more systematically in the future."
Customer Data Recorded Centrally
That's why in the future, Sport 2000 will help retailers record customer data and provide them with the necessary tools. Allmendinger: We have a clear vision. We are investing in a new IT structure and providing these tools will help lay the foundations for it."
Intersport now also collects and records its sales data centrally and evaluates its customer information. The aim is "to improve our understanding of our customers."
"Click & Collect": The Winning Formula
Strengthening e-commerce in order to extend the counter is only supposed to act as an enhancement for the big sports retail groups' current stationary store structure. Both groups are counting on Click & Collect – which means that goods will be ordered online and collected in store.  Offering individual advice on products is a service that remains a trump card over pure online retailers.
"I am expecting a division: in stationary stores, retailers will have to offer customers additional benefits such as running analyses, health consultations, boot fittings or fashion-based mix&match advice," Allmendinger believes: "Trade will move exclusively online if it is only a matter of finding a certain product for a good price. Nevertheless, stationary retailers must also demonstrate an online presence through which they can inform customers about their products and entice them to visit their store."
Free Wi-Fi: Attractive, Isn't it?
Once there, customers will increasingly face appealing video walls and be offered free Wi-Fi. So as to make all goods available at all times, robots whirr through stores belonging to the Bavarian SPORT 2000 wholesaler "Schuh und Sport Mücke" at night, checking the inventories, and providing indications as to required orders.
This was made possible by fitting the goods in the stores with Radio Frequency Identification (RFID) chips. This is another example of the digitization Sport 2000 and many big sportswear companies have come to see as a requirement.
Allmendinger: "If manufacturers equip all products with a chip, then it will enable us to comprehensively digitize our whole business. This way, goods could be tracked and recorded at every stage of the supply chain. That would also make the process extremely efficient for manufacturers."