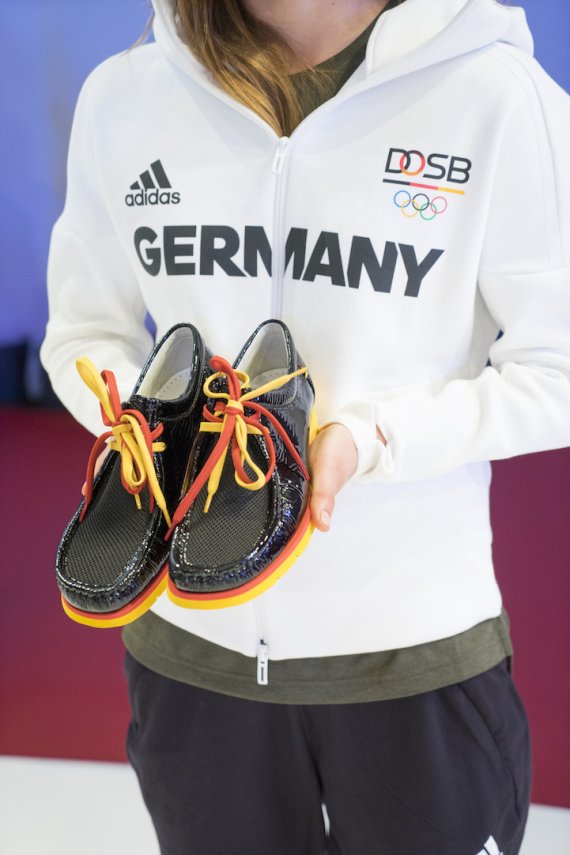 The German shoe manufacturer Sioux turns its back on the German Olympic Sports Association (Deutschen Olympischen Sport-Bund, DOSB) after 44 years of cooperation and thereby stands down from sponsoring the Olympics.
"It was not easy for us; this is a very painful decision. Sport was surely part of our DNA", said Lewin Berner, managing partner and CEO of Sioux, to "Deutsche Welle" during the 2016 Summer Olympic Games in Rio.
Read more here about sports business at the 2016 Olympics.
Sioux CEO Berner: "Olympics too far from their roots"
The long-term partnership between Sioux GmbH and the DOSB ends with a bang. The shoe manufacturer, which was founded in 1954 and is based in Walheim in Swabia, directs significant criticism at the International Olympic Committee (IOC). 
"In the meantime, the Olympics have gone too far from their roots; the roots that moved Sioux at that time, in the 1970s, to act as a sponsor and supporter", as a corporate press report states.
"In the past few years, the Olympic Games have gone further and further from their original purpose: Instead of the Olympic spirit, the construct of the Olympics today has only the spirit of commercial interest; on the one hand, that of international groups and on the other, that of supranational heads of sporting associations."
Garmisch-Partenkirchen und Hamburg as cautionary examples
A further reason for the end of the Sioux sponsorship is named by Berner in "DW-Interview": "In relation to our most important market, Germany, it can also be determined that the rootedness of the citizens with sport and the topic of the Olympics is decreasing somewhat."
Examples of this are the unsuccessful ballots for Olympic Games in Garmisch-Partenkirchen and Hamburg. At the end, it was similar to being in a relationship after many years "in which you conclude that you should part as friends and go your separate ways".
Sioux was the official shoe outfitter since 1972
Since the 1972 Olympic Games the German Olympic team always ran in wearing shoes of this brand at opening ceremonies. For the 2016 Olympic Games in Rio, Sioux manufactured shoes in the tradition of the Grasshopper model of the 1960s in the national colors of black, red and gold.
At the start of the 2016 Olympic Games in Rio, Sioux published its pride in the partnership with the DOSB on Facebook (see below).