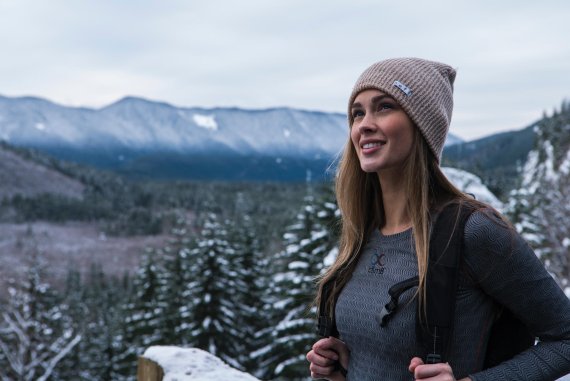 The story of clim8 reads like a high-speed founder's dream: In fall 2015, Florian Miguet quits his job, sets up clim8 the following winter with two partners and develops an intelligent textile technology that uses each individual's body temperature to dispense warmth. In February 2017, the technology is crowned ISPO Award Gold Winner, clim8 becomes an ISPO Brandnew finalist and is currently in negotiations with countless industry market leaders as an Ingredient Brand – find out more details here!
Miguet reveals in an interview with ISPO.com what gave the company the decisive boost.
Whether you are a start-up or an established company – ISPO Business Solutions can help set you on the road to success in the sports industry! >>>
Mr. Miguet, why do you think that clim8 has become so successful?   
I feel that there are many key contributing factors:
Clim8 keeps you warm and thus meets a central human need. We are also in the process of developing a technology that can also cool the wearer down.
Clim8 is affordable. Nobody is interested in a shirt that costs 500 Euros – our shirt will cost 150 Euros. That is an affordable price for intelligent technology.
We will become an Ingredient Brand, meaning that we will be able to address various target audiences by working with various brands. This allows everyone to buy the style that suits them best.
And, very important: clim8 has been developed by users for users.
Test subjects give valuable feedback
What do you mean, by users for users?
We worked with ISPO Open Innovation almost from the very beginning.
I was already aware of this offer from a previous job. For me, it was clear that I wanted to apply the expertise and large pool of test subjects from the ISPO community to clim8. ISPO Open Innovation lent the project a great deal of credibility and energy right from the start. This gave clim8 a fundamental and decisive boost.
So what does that look like in practice?
It's actually quite simple. You are automatically doing the right thing when 2800 test subjects tell you: You need to do this and this! In practice, we got together with the Open Innovation team in summer 2016, defined a schedule and then everything went very quickly.
In September, we had already sent out 2800 questionnaires, then in fall, we were able to carry out our shirt tests in secret with a smaller pool of testers. Our product is shaped by the feedback we received. By the way, the entire test was strictly confidential. We profited enormously from the fact that the ISPO community's testing pool comprises a total of 22,000 very different people: from 10 to 85 years old, from professional athletes to those who enjoy the occasional run. The fact that we had access to the pool was fantastic.
Reaching the finals at ISPO Brandnew and our success at the ISPO Award also helped us on our way and really boosted our business.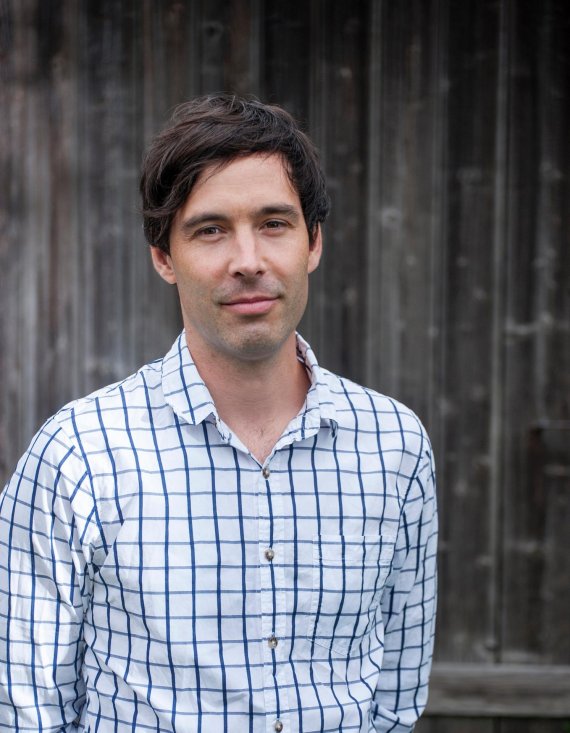 You kept the clim8 technology a secret for a long time. Are you one step ahead of the competition?
Good question. We are top of the list in terms of B2B at least. I think we can expect further similar developments in the near future. However, of course it takes time to develop something that is truly disruptive and intelligent. It requires a range of expertise – in our case from the textiles, engineering, mechatronics etc sectors.
It is hardly possible for 800 app testers to be wrong
You have positioned yourself as an Ingredient Brand. Do you not see any disadvantages of such a move, especially for a start-up?
Of course, but thanks to the help of OPEN Innovation, we can always mention to companies that for example our app has been tested by 800 people. This gives us a great deal of persuasive power in negotiations. Combined with our own knowledge, our professionalism and the large community behind us, this sets us apart from other small start-ups that also have a "crazy" idea.
Was ISPO really able to help pair you up directly with a company that works well with you?
Yes, absolutely! (laughs) ISPO did a fantastic job and continues to do so. We are currently engaging in discussions with some real deciders. I can't give away too much at this point. To be honest, our goal is to work together with the most innovative and technically advanced companies from the relevant sectors. We are not interested in mass production.
Clim8: "We want to become global market leaders"
What's next and where do you see clim8 in 2020?
I would say that in six months time, we will be in a position to officially present the results of our negotiations, partners and the corresponding products. In 2020, we want to be global market leaders in the intelligent thermal solutions sector. Today is all about warmth, but we are already working on a solution for the cooling down process. This would put clim8 in the picture for both summer and winter. 
ISPO Business Solutions offers the perfect network for all challenges in the sports industry! >>>