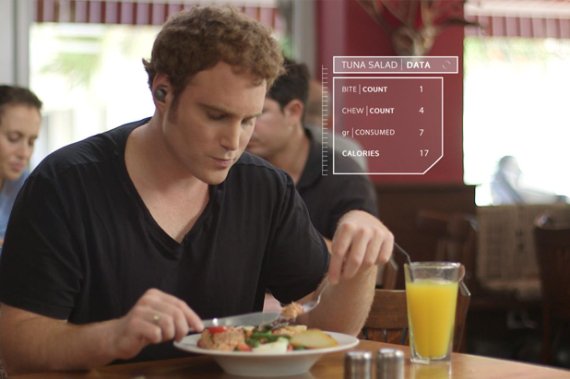 In the foreground our New Year's resolutions are losing weight, eating healthier or to stop smoking, but nearly every year we forget or don't manage it. Therefore we now have plenty of awesome wearable devices and apps to help achieve our goals. So let us introduce you to some interesting solutions.
Getting fit with UA HealthBox
Under Armour HealthBox from HTC is the world's first connected fitness system on the market. The Box includes a Band, a Scale, a Heart Rate strap and a special app called UA Record and is especially created to measure, monitor and manage all the factors that are important to your health. The UA Band measures sleep, resting heart rate, steps and even workout intensity when worn with UA Heart Rate strap. It features a display that can stay on during workouts. 
The step counter tracks steps and records your daily step goal while the sleep monitor uses resting heart rate to measure your sleep duration and quality. With UA Scale you can see all of your results. It estimates body fat via conductive paint on top of its glass and recognizes up to eight users individually, syncing results over Wi-Fi. It also tracks your body weight, body fat percentage, and progress towards your weight goal.
The included Bluetooth heart-rate strap, is added for extra accuracy during workouts. You can track heart rate, heart rate zone and workout intensity by connecting it with UA Record, which automatically uploads and analyses your data.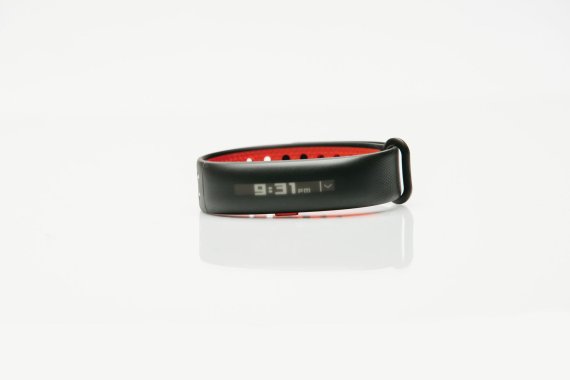 The BitBite ear clip is worn in the ear every time you eat and contains a microphone and additional sensors that record and perform initial processing of the incoming sounds. It monitors eating patterns by analyzing chewing sounds via microphones available in off-the-shelf headset devices. BitBite knows when, where, what and how the user is eating. Analysis of this data allows to send real-time dietary advice on how to eat healthier.
They also offer a special smartphone app which is the gateway between the ear clip and the cloud, reporting essential diet information and feedback to the user. BitBite Cloud is a cloud-based server for processing and analyzing the user's data including the sounds of consumption, analyzing eating habits, and triggering real-time data. 
When you slow down, chew more and eat at regular intervals you'll be improving your nutrition, feel better and shed those extra pounds. So if you want to eat healthier in 2017 this device could be a real help to improve your eating habits.      
Stop smoking with Chrono Therapeutics
Chrono is the first nicotine replacement therapy to solve the morning craving by providing support before the craving strikes. The delivery device is lightweight, comfortable and discreet and is worn overnight and programmed to the quitter's wake up time. It starts delivering nicotine before the user wakes up. Throughout the rest of the day, it reduces the cravings step by step.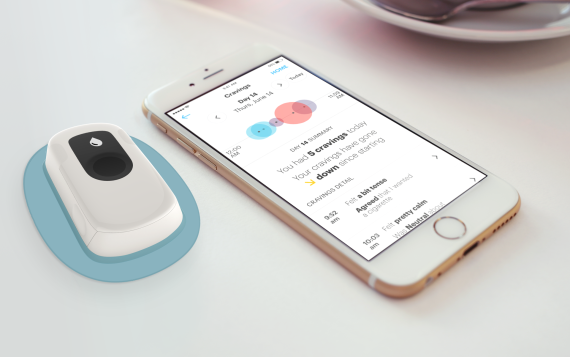 By establishing a regular pattern of bedtime cartridge changes and measuring the quitter's daily use of the device, the platform collects continuous data on the quitter's adherence to the cessation program, which can be used to inform the quitter's care team and further tailor treatment. 
The smoking cessation program takes place over 10 weeks and is a step down program. Most quitters will begin with one of the highest strength of nicotine and step down, over 10 weeks, to the lowest strength until they are ready to be nicotine free.
The nicotine delivery device makes stepping down simple by color-coding the level of nicotine and matching that to the quitter's progress charts in the paired behavioral support mobile application. Bluetooth communication between the device and smartphone means that data is always there when it's needed and the system can provide timely, personalized reminders to help the quitter stay on track. 
If we use the power of wearable technology in a right way it helps us to achieve our goals for the next year. These three devices can help us to live a healthier life by doing sports, adapting new eating habits and stop smoking. It's up to you. Have a good and healthy 2017.
Christian Stammel is CEO at WT | Wearable Technologies, a leading innovation and business development platform for wearables, and updating ISPO.com readers about latest trends on digitalization, wearable tech and IoT in sports, fitness and well-being. More information about WT at www.wearable-technologies.comhttp://www.wearable-technologies.com