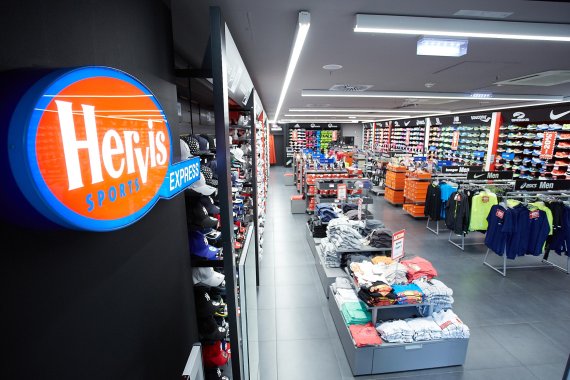 In Austria alone, the chain upped its sales by 9.5 percent compared with 2014. The retailer was keen to emphasize the fact that this increase was well above the local industry average of +2.1 percent.
The jump is to be understood on a currency-neutral, but not necessarily on a comp store basis. Currently, the chain counts 191 points of sale, of which 88 are located in Austria. The others are spread over the Czech Republic, Hungary, Romania, Slovenia, Croatia and Germany.
Wasserburg: Eighth store in Germany
The German market means, at least as far as Hervis is concerned, Bavaria. In the southern state, Hervis opened its eighth outlet on March 3. The shop with a selling space of 850 square meters is located in the town of Wasserburg. Simultaneously, a new store was opened in Vienna's shopping mall Huma Eleven.
Compared with the previous year, Hervis was moderate when it came to new openings. As of the end of 2014, Hervis counted 87 stores in the Austrian domestic market and 102 in the other countries mentioned. On a net basis, that corresponds to two more outlets overall. The message is: Hervis managed to grow mainly using existing space last year rather than through a roll-out of new stores. Last year, conversely, the situation was rather the opposite.
Enhanced ambitions for Eastern Europe
Hervis has been in quite a strong position in the southeastern countries of Europe and is aiming at further growth in the region. As reported, its competitors such as Intersport posted satisfactory figures for the same area at ISPO MUNICH back in January. Hervis itself sees plenty of potential and is planning a considerable number of new openings in the eastern European countries where it is operational.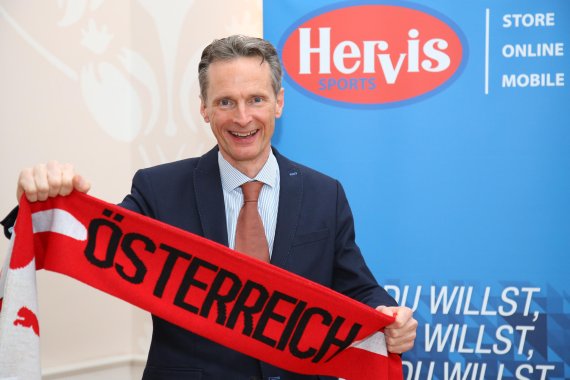 For 2016, the chain intends to open new sales points in all the markets that it covers. Precise plans have been revealed for Haid in Austria, Veszprem in Hungary and three more locations in Romania, including Bucharest, the country's capital.
Pushing the digital business
Over the past 2-3 years, Hervis has been working to tailor its profile according to modern retailing and shopping trends, including click & collect. To meet demands in times of multichannel retailing, the chain now has new ways to train sales staff. Hervis now offers additional courses, on top of regular apprenticeships, to qualify employees as digital sales personnel.
The new educational offer comprises aspects such as selling via mobile devices, the overall multichannel offer of one retailer, logistics in mail-order trading among other things. Hervis has about 2,800 employees, some 10 percent of whom are apprentices.