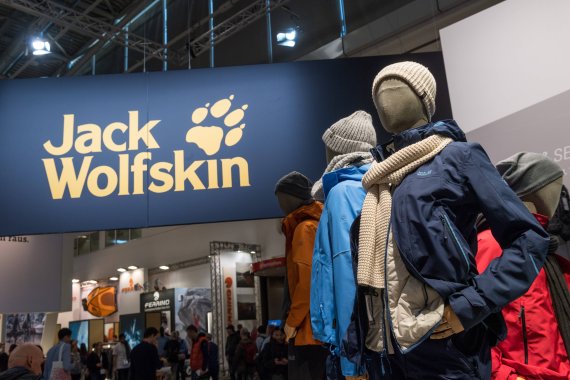 The outdoor brand Jack Wolfskin from the Hessian town of Idstein is once again changing hands. According to the company, its shareholders have signed a contract for the sale of golf equipment with Callaway Golf Company at a price of around 418 million euros. If the relevant regulatory authorities agree, the takeover is expected to take place in the first quarter of 2019.Only last year Jack Wolfskin was taken over by a hedge fund group.
After the acquisition of Travis Mathew and Ogio in 2017 the takeover of Jack Wolfskin is a further step into the active lifestyle segment.
"We are very excited to welcome the Jack Wolfskin brand into the Callaway portfolio," commented Chip Brewer, President and Chief Executive Officer of Callaway. "Jack Wolfskin is a premium outdoor brand with tremendous international reach, being a leading brand in the European market and having a substantial presence in China. It also helps Callaway expand its presence in the high-growth, active lifestyle category."
Callaway looks forward to working with Jack Wolfskin "with Jack Wolfskin's great leadership team, led by CEO Melody Harris-Jensbach, to maximize this brand's growth potential".
"We are thrilled at the prospect of joining Callaway's growing portfolio of premium, active lifestyle brands," said Jack Wolfskin's Chief Executive Officer Melody Harris-Jensbach. "Callaway has proven over many years that they are great innovators and brand builders. We see that they really invest in the brands they acquire and couldn't be happier to be working with them."
Wolfskin's current owners are companies of the Bain Capital Credit Group, H.I.G. Bayside Capital, CQS, Avenue Capital Group and Blue Mountain Capital Management, which together hold over 67 percent of the shares in Jack Wolfskin. In the 2018 financial year, the Group recorded sales of EUR 334 million.
Callaway, based in Carlsbad (California), is the largest golf brand in the USA. Callaway Golf Company manufactures and sells golf clubs and golf balls and sells bags, accessories and apparel in the golf and lifestyle categories worldwide under the Callaway Golf, Odyssey, Ogio and TravisMathew brands.