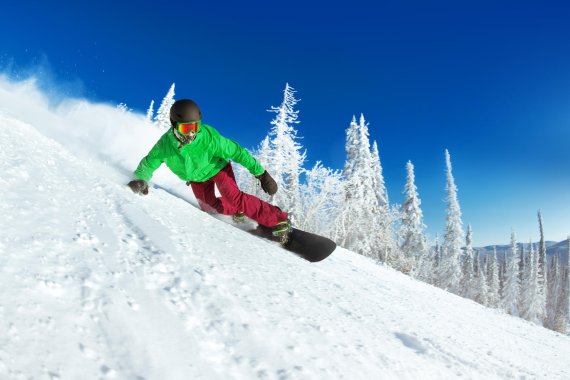 Ulrich Scherbel, General Manager of the Freudenberg Performance Materials Apparel, is proud of the new development. You can hear that, when you talk to him about the new comfortemp® fiberball padding from Freudenberg: "For us it's the flagship product that should carry us in the market." 
The comfortemp® fiberball material is a padding made of small interconnected fiberballs. According to the developers at Freudenberg, its heat insulation is comparable to that of down, and its breathability is twice as high as that of conventional padding.

The fiberball padding should nevertheless be just as easy to process, which enables considerably greater freedom of design than with down. In Mr. Scherbel's words "it's a breakthrough innovation".
An Invention, Not An Improvement
Freudenberg Performance Materials Apparel has been working on the development of the fiberball padding in cooperation with Napapijri (part of the Vf corporation) for a long time now.

Bhavesh Naik, Senior Director for Product, Innovation and Sourcing at Vf International SAGL, has also been involved in this. "We began our cooperation with Freudenberg because we valued its professionalism, product quality and reliability," he said.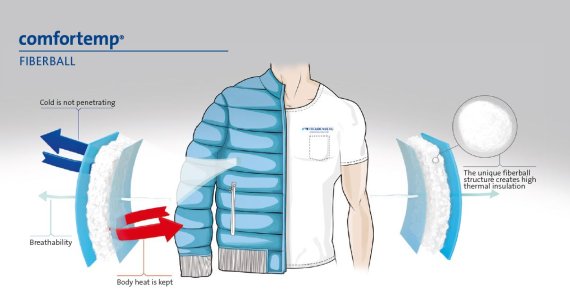 But what was really extraordinary for Mr. Naik was Freudenberg Performance Materials Apparel's ability not just to improve products, but to reinvent them.

"When it comes to new developments, at Freudenberg Performance Materials Apparel – as opposed to many other competitors – engineers and scientists are involved who have the ability to take different approaches and find new solutions," said Mr. Naik.
"Which is why we not only want to maintain our long-standing cooperation with Freudenberg, we also want to extend it to our other companies such as North Face, Vans or Timberland."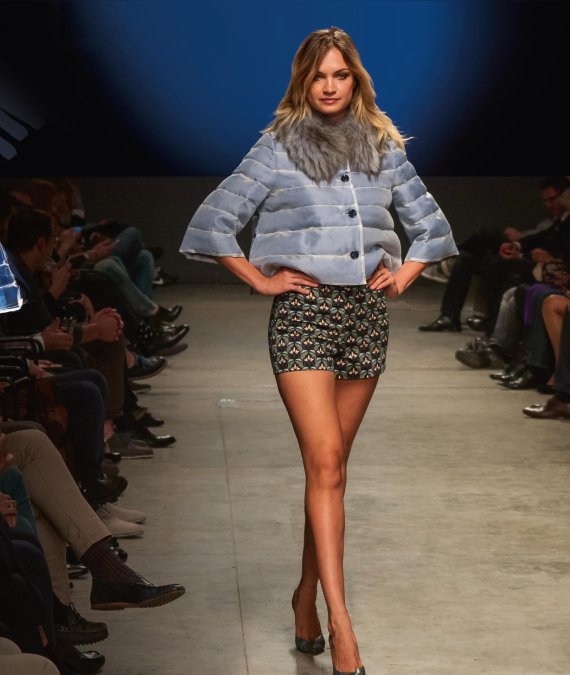 Complete Product Range For Thermal Insulation
As well as the comfortemp® fiberball padding there are six further materials in the comfortemp® thermal insulation range, which Freudenberg Performance Materials Apparel wants to use to impress customers from the sports industry.

"With this, we will be covering various applications and various price and market areas," said Mr. Scherbel.

"When we began to get systematically involved with sportswear," he explained, "it became clear to us that there are no competitors who can offer all the range of different technologies that we have in terms of price and areas of application."
Sustainable Production Through Freudenberg
Most of these paddings are already produced sustainably today. The Freudenberg Group is one of the largest recyclers of polyester bottles throughout Europe. 50 percent of the fibers that Freudenberg deploys are from recycled polyester.

A plus for the sports and outdoor market, unlike in the fashion industry, the issue of sustainability already plays an important role for many sports and outdoor companies.
The differences to the fashion industry are enormous here. In the sports sector, it does not just depend on the feel and the grip. Technical performance, rapid development and implementation – along with specific demands on the product – play a much greater role.

This is where Freudenberg Performance Materials Apparel promises competitive advantages through its worldwide production and sales network. "We have a value proposition for our global customers," said Mr. Scherbel. Key account teams work closely together with customers at Freudenberg, with global key account management coordinating the teams. That way factories can be checked and potential risks, or also examples of best practice, can be exchanged. At the same time, Freudenberg offers technical training, consulting and a whole range of services to the factories throughout the world, if required.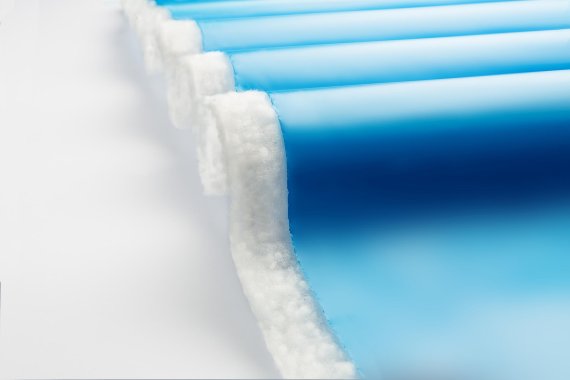 Global Freudenberg Network 
The global Freudenberg network should also help when it comes to innovations for future business partners from the sportswear industry. New materials and technologies are in much demand in the sportswear industry.

"This is where Freudenberg Performance Materials Apparel is well positioned as part of the Freudenberg Group," said Mr. Scherbel, "because we have the opportunity to generate innovations throughout the Group. Far beyond what a conventional lining and textile producer can achieve."
Consequently, Freudenberg Performance Materials Apparel is concentrating its efforts on its approach to the product and performance.

"Unlike some established competitors, we focus fully on product development at the first stage," said Mr. Scherbel, as General Manager. "Issues such as licensing models or co-branding only apply in the second stage."
Technology Has Priority
Napapijri will be marketing comfortemp® fiberball technology under its own name: Thermo-Fibre® technology. A parka with a padding of small fiber balls will be presented at ISPO MUNICH 2017 and come onto the market in the 2017/2018 winter season.
Mr. Scherbel is sure that further developments with other customers from the sportswear industry will soon follow.