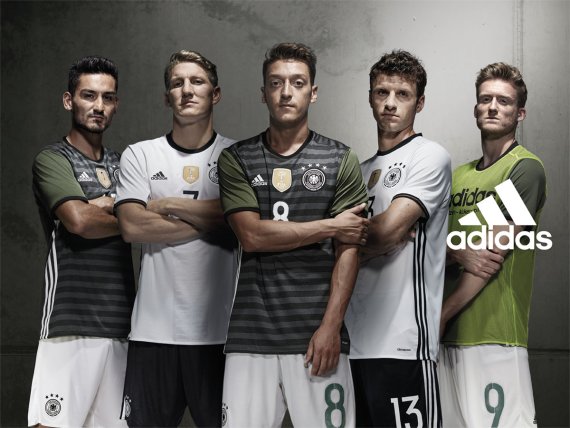 The current contract between Adidas and the DFB still runs until 2018. The new deal should extend the cooperation until 2022.

Two things can be deemed to be concessions to Adidas' competitor Nike, who also aimed for a cooperation with the DFB: Firstly, the DFB is only extending the contract with Adidas by four years. Last time, it was eight years. Secondly, there will not be what is known as a "matching offer right" for Adidas.
New outfitter possible from 2022
With the "matching offer right" Adidas has so far had the opportunity of being informed by the DFB about the offer of a competitor, so that Adidas can make their own conditions the same as the competitor's, in order to extend their own contract. Without this "matching offer right", it is more likely that the DFB will change to another outfitter from 2022.
Adidas did not yet wish to confirm that the contract has been extended. However, in a statement by the spokesperson Oliver Brüggen the following was said: "As a general rule, Adidas does not comment publicly on contractual negotiations, but of course, we want to carry on our decades-long and successful collaboration with the DFB."
Read more here: The Multi-Million Deal with the DFB shirt.