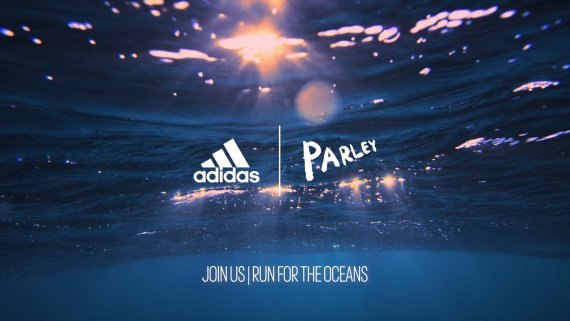 "We've created a platform that makes it possible for people all over the world to play a part," says Eric Liedtke, board member of Adidas AG, "Through an everyday activity like running, they create awareness and get involved in doing away with disposable plastic."


Adidas reducing plastic waste
Behind Parley for the Oceans is a platform that takes a stand for the protection of the world's oceans. Cyrill Gutsch is the founder of this initiative: "Run for the Oceans is an occasion to celebrate the oceans, a moment of reflection, a peace parade."
Adidas has been a partner of Parley for the Oceans for two years. "By reducing and ultimately eliminating plastic in our products, we've made the first steps in the right direction," says Liedtke.
Adidas x Parley Run for the Oceans
Runners can support the movement for clean oceans by participating in physical, digital, and audio runs. What's behind it:

Digital run:
By participating in a digital run, everyone can become an ambassador for the world's oceans and a part of the global movement. From June 5-11, runners all over the world will virtually band together and prove their commitment to the world's oceans – kilometer by kilometer. They can listen to a special story run and learn more about the fragile ecosystem of the ocean.
NYC run:
The first Adidas x Parley Run for the Oceans will begin on World Oceans Day. Runners, ocean ambassadors, environmental protectors, artists, influencers, and the media will meet to jointly inspire trade and bring about positive change. A community of over 500 runners will take over New York City at night and illuminate the city streets with blue lights during a five-kilometer run.
Audio run:
Runtastic has developed a feature for its cardio app that accompanies runners on their run. This story run is based on interval training, which continually illustrates problems via the subconscious mind.
Those who'd like more information on the campaign can find it here.