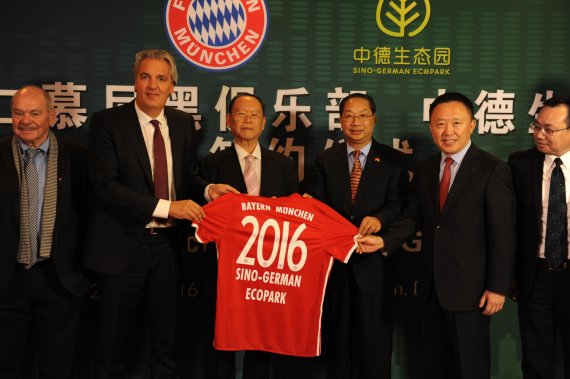 In addition to establishing the "FC Bayern Football School" in Qingdao, the partnership comprises the constant presence of youth coaches from the German record champion, the support and training of Chinese players and coaches in Munich, and a regular exchange of experience.
FC Bayern strengthening international presence
As Chairman of Internationalization and Strategy for FC Bayern, Jörg Wacker welcomed the collaboration with the German-Chinese pilot project for sustainable city development: "We wanted to play an active part and make a contribution to the development of soccer in China. In addition, the on-site presence of the FC Bayern brand in China is another important component of our international strategy."
The Chinese ambassador Mingde Shi sees "a new standard when it comes to exchange in the fields of sports and culture." Shi hopes that the project "will become a model for sports exchange between China and Germany."
The Eastern Chinese, nine-million-inhabitant metropolis of Qingdao is one of five cities named as "football cities" by the government. Here, Chinese soccer – also with the help of European clubs and associations – will be brought to a level suitable for the World Cup by 2030.