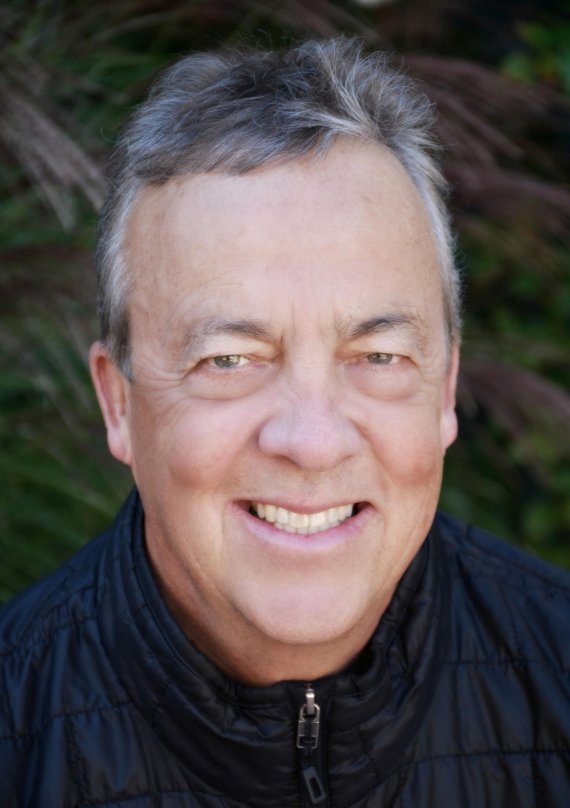 Since the middle of November 2016, Casey Sheahan has been the new CEO at Keen, one of the most successful outdoor shoe brands in the world. Before he sat at the head of Patagonia and then took a sabbatical as a fly-fisher.

Further insights from industry experts, pollsters and company insiders: Use the ISPO ACADEMY offer >>> 
In his eight years as Patagonia CEO, he tripled turnover and drove the company's commitment to sustainability and environmental projects forward decidedly.
In an exclusive interview with ISPO.com, Casey Sheahan explains what outdoor companies need to change in order to be successful in these times of digitalization, why the concept of customers must be rethought and why it is simultaneously easy and impossibly difficult to be a sustainable company.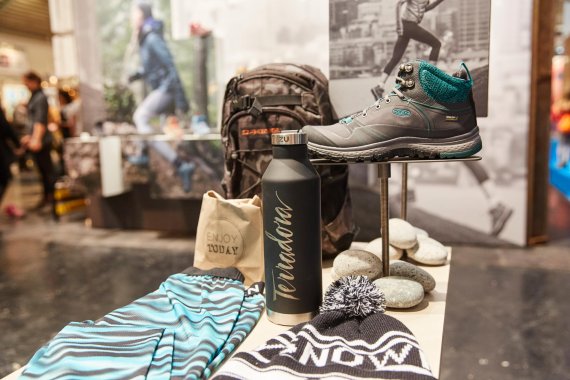 Keen CEO Casey Sheahan in Interview
ISPO.com: Mr. Sheahan, your new flagship at Keen is the TrailFit Program? Do you not sell shoes anymore, just programs?
Casey Sheahan: The Keen brand has changed: from a traditional outdoor brand to a brand that puts outdoor living at the center. With TrailFit we are appealing to our female customers who want to integrate their outdoor activities into their lifestyle.
I find it particularly interesting that we could divide even the Terradora models (light walking shoes for women, editor's note) which are a part of the TrailFit program. And we did that in different groups of women who interpret the theme of "being outdoors" very differently: Some prefer to go on a quick walk, others like to do yoga outdoors and others go walking and hiking.
Female Outdoor Fans: Often More Active
You started with the Terradora for women, that is exceptional.
We want to expand the program to men's shoes in spring 2018. But it was our idea to start with women's models because we think that female consumers are more active in the outdoor sector to some extent. We didn't just want to turn men's products into women's products...
But normally it goes in this direction.
We simply recognized that women go about the theme of the outdoors differently and have made our products correspondingly. As a company which conforms to the interests of its consumers, we are interested in what our customers do, where they live and enjoy their free time, and where they shop.
It is a completely different way of looking at customers. We look at them as complete people and not in categories.
Video: Women's power for the sports business
Digitalization Allows Dialogue with Customers
That means that you need to know more about your customer. Does digitalization help with that?
Digitalization makes it possible for us to use technologies to learn more about our customers. Who they are, where they live, how old they are, what they buy, what the like about Keen and why they are Keen customers.
We can enter into a fantastic dialogue with them and we get feedback on our products. To summarize it, it is like crowdsourcing: We get information about what we should do.
Our customers tell us directly what they want and we try to learn from that so that we can make things that they also want.
Digitalization doesn't just change your job, but it also directly influences the results of your product developments and more than ever, communication?
We look at our website as a hub for our complete communication. What is happening with our brand, how do we come into contact with customers, how can we expand our community and our online shop?
We can let everyone in on what we have discussed internally; we can announce events, product innovations and similar things. There are half a million Keen fans.
Of course digitalization also changes other areas of marketing. For example we can supply posters, seasonal installations, product info and much more online and shops can simply print them. That will become more sophisticated because it's not just a question of printing logos.
Digitalization Changes Everything
If companies do not surrender to this change...
...these companies will have no chances. They will not survive. It's about how people communicate with each other.
Is it not then obligatory for you to tell good stories as a brand?
Our underlying principles are innovation, sustainability and welfare. That distinguishes us from others. We are a brand that has a strong mission and purpose in its business.
That is a lot more inspiring than to say: We have grown 20 percent in the last year and will continue to grow by 10 percent this year. No one finds that exciting. But it is exciting when we say that we want to make our supply chain and our products as clean as possible and that we want to inspire other companies.
That is the most efficient way to reach people. And it is for that reason that we have a new website.
Read also: Intersport and Sport 2000 launch digital offensive against Amazon & co. >>>
Sustainability: Patagonia as a Role Model
Sustainability and digitalization are topics on everyone's lips. You personally have advanced Patagonia's environmental commitment decidedly. How do you rate the developments in the outdoor industry?
I think that the outdoor industry has really taken on a leading role in this area. Here we have the best practice examples. We do this in accordance with seals such as bluesign or the Higg index.
Outdoor companies, just like Patagonia, are real leaders in this. It is a good guiding principle for us and other companies. Just like many other companies, Keen is trying to get rid of dangerous PVCs.
We expect to have completely banned polyvinyl fluoride (PVF) from our shoes by 2018. And it could be that we are the first company in the outdoor footwear sector to be completely free from PFC (perfluorocarbons) and PVC (polyvinyl chloride) in 2018.
Four more points are important for us:
Raising Keen's Higg Index rating
Commitment to better environmental and working conditions in supply and production countries
Commitment to the European Outdoor Conservation Association, the Conservation Alliance and the American Live Monumental Campaign
Shoe donations to victims of climate change
Everything will Get a Little More Relaxed
Sustainability and digitalization are global topics for your company and the outdoor market. With around 35 years of experience in the outdoor industry, how would you describe the differences between Europe, Asia and the USA?
I would say that Europe is the most traditional market with the largest interest in mountain climbing and the wilderness. The USA is somewhere in between and has a nice lifestyle component.
The Keen brand is a leisure brand in the USA for the outdoor market and the outdoor brand for the leisure and lifestyle markets. In Asia on the other hand it is more a question of lifestyle and fashion. It is a spectrum of how we perceive our products but also of how the markets develop themselves.
And in Asia?
In Japan we use hip-hop music for our PR launches for example, or we invite rock stars and actors. In the USA our Keen ambassadors show PowerPoint presentations of their adventures and say what they do. In Europe we are starting off with our shoe model, Uneek. Europeans are the most active in that respect.
But of course we are no extreme mountain sport brand. We will never make shoes that are compatible with crampons. But I don't think that the market is moving in this direction anyway. Everything will get a little more relaxed. I wouldn't say more bland, but it's not a question of planting a flag into a summit.
Less Area Calls for More Ideas
Finally, please tell us what are your goals for Keen?
I'd like to try to organize the company around this consumer-centric perspective. That will informally concern everything we do and how we lead our business.
The business is changing rapidly at the moment: Just one example is the retail space that has disappeared in North America in recent years. We lost 22 million square meters of retail space. The same thing will probably happen in Europe.
How will we reach our customers in the future in this changed market? We need to become more flexible and agile by leading and presenting ourselves on the market. I think that the end of this large period of change is still out of sight.
Mr. Sheahan, thank you very much for your time and for the interview.
The ISPO ACADEMY offers exciting insights from industry experts, pollsters and company insiders: Get to know our offer >>>
Video: Sustainable ideas for the sports industry