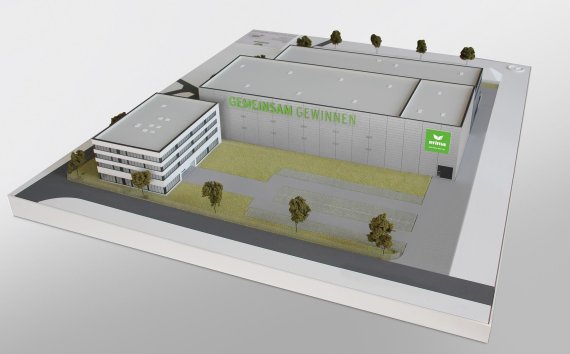 In terms of geography, the company will move within the federal state of Baden-Württemberg, Germany from its current base in Pfullingen to nearby Kirchentellinsfurt. Building the two facilities will cost around 25 million euros. The current administrative offices and warehousing facilities in Pfullingen are only rented, and current shipping levels of up to 40,000 articles each day mean that operations are reaching their logistical limits.
The building project has been given the name "Home of Teamsport" and, according to owner Wolfram Mannherz, it is off to a good start.
"We are currently negotiating with the Kirchentellinsfurt municipality regarding the purchase of the land. At the same time, once we have planning permission from the administrative district office, we will begin planning the finer logistical details," explains Mannherz.