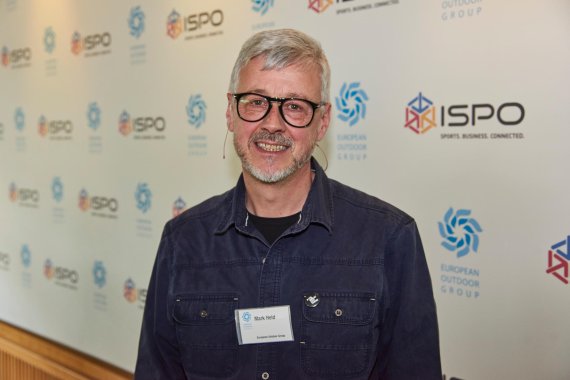 Now Mark Held prepares to recruit a successor. "I launched the European Outdoor Group in 2003 alongside Rolf Schmid, the first President. Since 2005, I've done my full-time share. It was a great time and we had great success", Mark Held, one of the most renowned experts within the outdoor sector, tells ISPO.com.

Read here: the exclusive interview with Mark Held about the future of the outdoor sector >>>
A Gradual Withdrawal by Mark Held until his Successor is there
It is important for Mark Held to state that there is no reason for panic. He will lead the process of recruiting his successor and he will take care for EOG until a new managing director is in duty: "I'm not going anywhere until we have a fully functioning replacement in place. If that takes six months, a year or two years is irrelevant to me and I will be here for as long as it takes."
Held says he purposely informed representatives of the EOG well in advance, so that there was enough time to search for a suitable successor. "It should be a smooth withdrawal", the General Secretary tells ISPO.com, "and I will stay there as long as is necessary. My committetment to the success of the EOG is as strong as ever." 
John Jansen: "We are greatful für Mark's continued committment"

EOG President John Jansen comments: "Mark has been instrumental in driving the EOG's ambitious agenda and while we as a Board regret that this time has come, we are grateful for the continued commitment Mark has to the association and his unwavering support during this process.  

Leading the EOG's secretariat is quite a challenge and needs someone of considerable knowledge and diplomatic ability, but we are sure that this person exists and we look forward to hearing from candidates who believe that they have the capability of delivering this rewarding and exciting role."
Mark Held remains active for the European Outdoor Conservation Association (EOCA), is one of their founders, is the vice president of the European sporting goods association Fesi and is involved in the Fair Wear Foundation. 
Clearly Mark Held will not get bored. "I don't see myself retiring for a long time yet", the 58 year old tells ISPO.com.

Video: The newest Outdoor-Trends