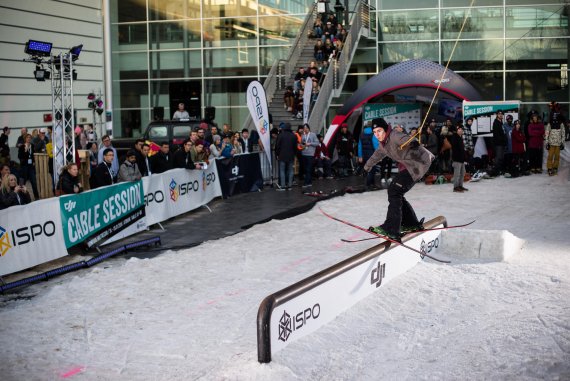 The snow park is fitted with stalls, rails and kickers and will be located between halls A6 and B6. 20 to 30 select riders and team riders from the brands on exhibition will ensure top-level viewing.
On Sunday (01/24) and Monday (01/25), these winter athletes will compete in qualifying rounds to make to the final, which will be held on Monday evening at 7pm. A jury will determine the winner – and who gets the 3,000 euros in prize money.
Trick Contest on Sunday

And if you simply can't wait until Monday, the "DJI Best Trick Sessions" will be held on Sunday evening at 7pm. Here, the public will decide who wins the 1,000-euro prize.
While the first two days are all about the pros, Tuesday focuses on the up-and-comers. "Kids on Snow Day" will offer training, fun competitions and the opportunity to meet the pros.
On the agenda for the "Cable Sessions": food trucks, chill-out lounge, DJs and a few drinks to round off the evening.