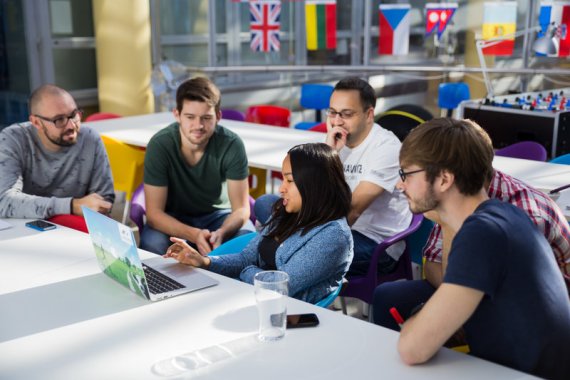 It's a common cliché: In innovative digital companies, every employee can participate fully in the company's development, a great atmosphere reigns in loft offices, with foosball and table tennis for creative relaxation. 
But it's worth it for applicants to sort the truly successful wheat from the chaff when it comes to companies.
Dreaming of a career in the sports business? At the ISPO JOB MARKET, you can find the best jobs in the business! >>>
Sports job specialist and startup expert Andy Gugenheimer, head of sportyjob.com as well as cooperation partner of the ISPO JOB MARKET, presents what he thinks are the five hottest digital sports companies in Europe and their staffing requirements.
1. Runtastic the whiz kid thanks to mother Adidas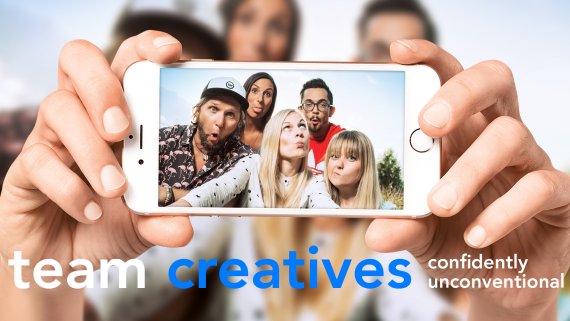 Almost everybody knows Runtastic, the community and the app which has already been downloaded more then 200 million times by professional and hobby athletes worldwide. All relevant sports data (time, tempo, calorie consumption, pulse) can be recorded using the app and transmitted directly into the in-house online portal.

The company, headquartered in the Austrian city Linz, was founded way back in 2009, but things only really got going in 2013 with the acquisition by Axel Springer media corporation. Since August 2015, Adidas AG has been the sole owner of Runtastic and is seriously opening the throttle on the "alt-startup" – the expansion is going on in all parts of the world.

"By now Runtastic has developed over 30 individual apps, and above all is constantly looking for developers and web designers," says Andy Gugenheimer. Jobs in marketing and support are also posted there regularly.

Self-presentation on their website: "Our international team is just as multifaceted as our ecosystem. Together, we work daily on expanding your opportunities in an exciting and friendly environment."
Read here: Runtastic boss Florian Gschwandtner explains the secret to his apps' success
2. Fitbit expanding out from Ireland – there are prospects there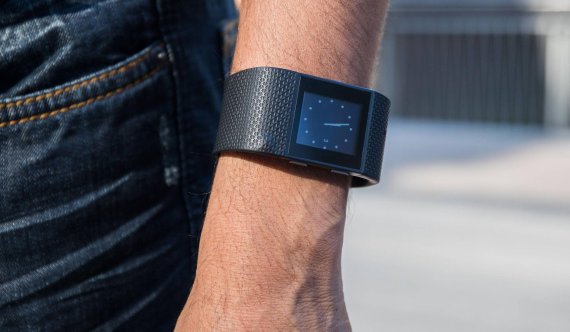 Fitbit is a pioneer in wearable products, specializing in fitness trackers. The company was founded in the tech metropolis of San Francisco in 2007, went on the New York stock trade in 2015, and today considers itself a digital healthcare company.

Fitbit opened its European headquarters in Dublin in August 2016. "The best kind of startup atmosphere rules there," says Andy Gugenheimer. "They want to make 100 new positions in Ireland by the end of 2017 – these are unique chances to be part of the action with an enormously growing player in the market early on!"

Especially sought after are distribution specialists, from Sales Forecast Analyst up to Key Account Manager, as well as marketing people from Content Manager to Designer. Fitbit recruits the best talents with its own sports offerings and with culinary goodies.

Original text: "A fully stocked kitchen with healthy and hearty snacks, catered lunches and happy hours every week."
Going into a sports job directly after graduating? Career opportunities and tips for job entrants.
3. I-Run – The newcomer in sports e-commerce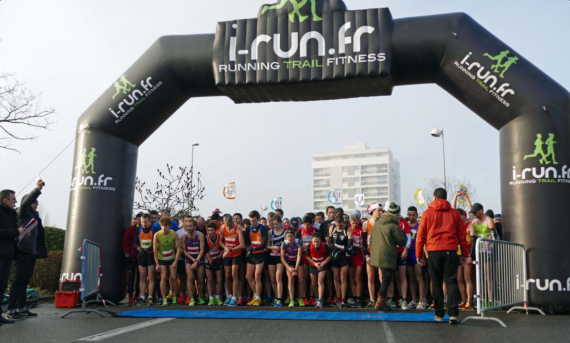 I-Run.fr has by now become the specialist for online sales of trail and running apparel in France, and has roughly 12,000 products (among them most major trail brands) in its range, along with devices like pulse measurers and diet products. Around 400,000 customers shop there regularly.

And expansion is ongoing – Belgium and Spain have thus far been covered. "Even more European markets will most certainly follow," Andy Gugenheimer is certain. "Those who want to work in pan-European e-commerce and, if at all possible, speak very good French in addition to English has great chances there!"

The headquarters in Toulouse are above all looking for specialists in sales and marketing.
4. Kite tracker from PIQ – High jumps need innovative developers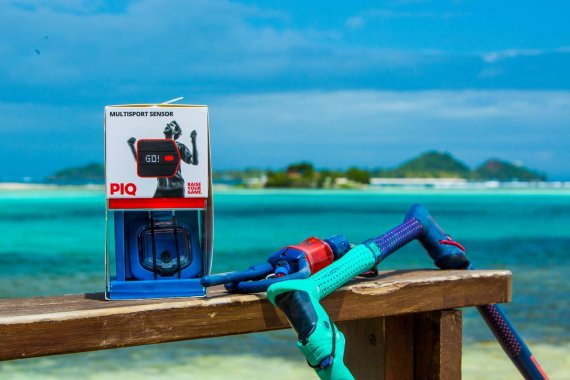 Ever heard of PIQ? No? At the very least, kite surfers need to know the parts from PIQ! That's because with this sport, too, you can connect network between water and air.

The innovative tracker by PIQ, quite fittingly called the "PIQ ROBOT," is mounted on the kite board and there analyzes performance using a 13-axis sensor. For example, the height of a jump or the time in the air.

Surfers can use it to compare with friends as a part of the PIQ community. Can also be used for skiing, golf, tennis, or boxing. The startup from Paris currently has more than 60 employees, and is looking for more enthusiasts for innovative solutions. Europe-wide expansion is not ruled out.

"Developers, marketing and sales people are in especially high demand there," says Andy Gugenheimer.
5. Vouchers for sweat – My Money Time is looking for brand managers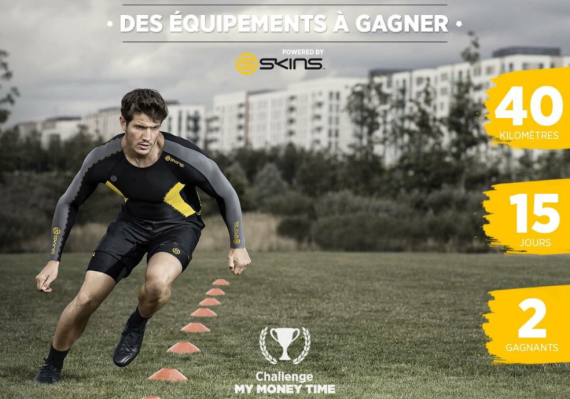 Earning money from your own workout? My Money Time has been making it possible since 2016. The app tracks all activities.

The idea: Millions of people train every day to keep themselves healthy and fit. What would it be like if every minute, every kilometer, and every calorie burned was rewarded? My Money Time (will be rechristened Xendera in late January – Basque for "the path") thus honors healthy lifestyles.

This new app synchronizes with fitness apps you already use like Runtastic, Garmin, or Fitbit. The tracked data is then converted into vouchers or discounts of up to 30 percent at exclusive partners like Asics, Adidas, Under Armour, Dakine, The North Face, Gore, Roxy, and Arena.

50,000 users are already online. My Money Time, headquartered in the town of Biarritz on France's Atlantic coast, just before the Spanish border, is primarily seeking Brand Managers to support business customers participating as partners in the program, as well developers.

Another expansion in European countries, with further job offers, is not ruled out.
On the hunt for a sports job as the next step in your career? Try looking on the ISPO JOB MARKET to find the right job now! >>>
This lineup naturally doesn't make any claim to completeness. New, hot startups come into the sports business every week. And the most successful of them regularly look for new employees on the ISPO JOB MARKET.

So, be on the lookout for new startup opportunities here! 
Read here: A surefire way into the sports business – five tips to get your career started.