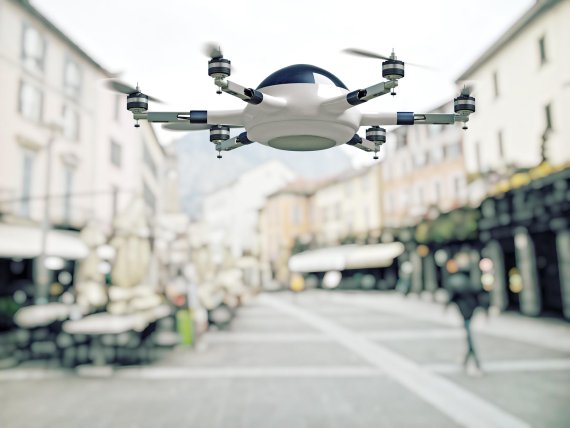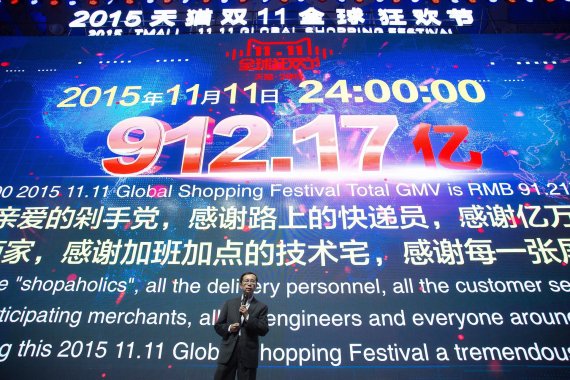 Marcus Person is convinced that retail does not do this anywhere near often enough. Instead of undergoing case-by-case investigations into the specific difficulties, aborted transactions and disappointments that arise in a physical store or in the online shop, many retailers look to pre-packaged solutions for help. Yet fewer and fewer of these solutions will be available because both stores and target groups are becoming increasingly multifaceted.
Virtual reality came too soon
There are many technological possibilities that promise to deliver added value. The only problem is that they are not immediately embraced by customers. Sometimes, the technology is simply too premature, such as smartglasses or virtual reality.

After Google stopped producing its Google Glass smartglasses, many people thought it signaled the end of the whole development. Instead, the technology is now really picking up speed because appropriate applications have been found for it.
The same is true for virtual reality technology. We all remember Second Life. Back then, it was said that we would be browsing and shopping in the virtual world – and even using real money to do so.

It did not materialize for a long time, despite the fact that some companies were already getting involved so that they wouldn't miss the boat. For the customers – and for the technology in this case – it was too much too soon.
An unwavering focus on the target group
This is why it is not at all helpful to look to Asia for ideas to adapt for the domestic market. Marcus Person: "Korea, for instance, is very advanced when it comes to digitization. Innovations are implemented and accepted incredibly quickly when compared to Germany. But these kinds of scenarios cannot simply be transplanted onto the German market."

By contrast, we Europeans learned to use the internet on our good old desktop PCs. In Germany, there was particularly widespread skepticism regarding mobile phones for a long time. This skepticism still remains in the area of data security. In other countries, however, people have grown up with smartphones and they use them much more naturally in all kinds of ways.

In November, China saw turnovers in the billions as Alibaba used augmented reality to send a virtual cat through physical stores on Singles Day. That would be inconceivable in Germany. The point is that you need to know your customers well and continue to focus on them. You need to give them time to embrace things.
From parcel stations to drones
And there are plenty of things that have become established in recent years and the reason for this is that customers find them useful. For example, creating links between online shops and physical stores, which is by no means trivial in terms of technology, goes down well with customers. This is because it means that goods that were ordered online can be exchanged at a physical store – and vice versa.

The reason that the logistics sector is currently undergoing substantial changes is that the 'last mile' to the customer is a recurring pain point for customers. Everyone is familiar with the problem of not being able to receive goods due to being away from your home during the daytime.

Parcel stations marked the beginning – the range of new possibilities and ideas is now extremely broad. It includes delivery by drones or robots that can be individually controlled, direct delivery to your car's trunk, and underground pneumatic post systems. They are united by the common goal of simplifying the delivery process.
Create shopping lists using Amazon Echo
"I think everything that makes customers' lives easier will end up prevailing. That's why I'd be willing to bet, here and now, that the washing machines of the future will replenish stocks of washing powder by ordering it themselves. I think we will be using Amazon's smart speaker, Echo, to put together our shopping lists. We will then order the products using voice commands," says Daniela Zimmer from the e-commerce specialist magazine Internet World Business.

The area of payment is sure to undergo simplification in the coming years. The technology that would allow us to leave the shop without queueing to pay at the till has been available for a while. 

"If we look at the technological possibilities, it really is absurd that we still have permanently installed tills," says Marcus Person from the digital agency 'hmmh.' He says we need to completely rethink these processes because technologically, we are now in the position to be able to solve problems that have been around for centuries.
Traditional business virtues are the way to success
The customer is king – and that's nothing new. The things that are currently being celebrated as innovations – addressing the customer personally, customer-oriented approaches, same-day delivery – are all things that used to be part and parcel of any good corner shop business. It seems that for a long period, retail had forgotten these traditional business virtues.

With the help of technology, customer service has now been scaled. This opens up new opportunities for retail. This is why the market-leading agency Gartner talks about how it is more important to transform the customer experience before pursuing digital transformation: "Identifying and solving the digital gaps in your organization is pointless if you haven't first concentrated on the gaps in the area of customer experience."

And the make or break factor for customer experience is, as it always has been, having well-trained, friendly staff.
Conclusion: 

Successes such as delivery drones and virtual shopping lists show that customers are open to technological solutions.
Yet technology must be practical. More time is still needed before customers embrace more specialist applications such as virtual reality.
What must retail learn from this? Never become disconnected from your customers!