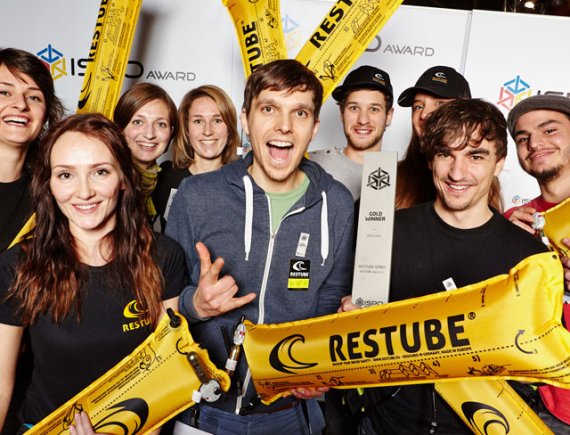 The 2016/17 ISPO Award Gold Winner started the campaign at the end of January to promote internationalization, and was already able to reach the funding minimum of 100,000 euros on the first day. Currently (April 19, at 12 o'clock), investments total 503,250 euros.
The startup from Karlsruhe, Germany was also distinguished with the Deutsche Gründerpreis (German Founder Prize), and was thus able to gain considerable investors and partners, like Prof. Susanne Porsche and the SLRG (Schweizer Lebensrettungsgesellschaft, Swiss Lifesaving Society).
"After we were able to achieve great success in niche markets, like in kite surfing or lifesaving, and Restube as a product has already saved lives, the next step is to dedicate itself to the mass market," says Christopher Fuhrhop, founder and chief executive of Restube.
Retailers like Intersport, Globetrotter, and Sportscheck have already added Restube to their product lines. The crowdfunding campaign will run to a maximum of May 27, 2016.