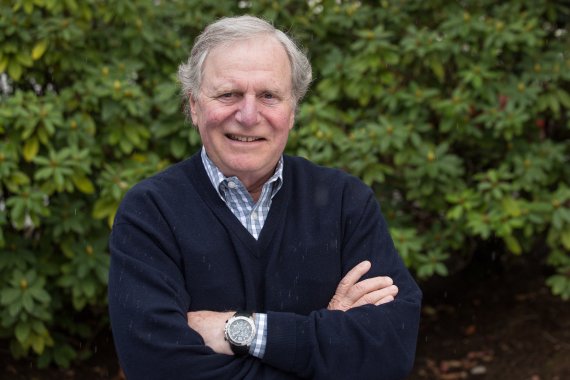 When Columbia Sportswear was founded in 1938 - exactly 80 years ago - in Portland, Oregon, there were no global brands, no laminated fabrics, not even an outdoor market. And certainly not e-commerce. Massive change has accompanied the company over the years and has not affected anything.
On the contrary, Columbia Sportswear is more successful than ever, with a record turnover of 2.38 billion Euros in 2016. The annual results for 2017 will be published in the next few days. Brands such as Sorel, Mountain Hardwear and Prana are now part of the portfolio.
Gertrude Boyle, who has led the company for many years has played a major role in this success story. With 93 years of age, she still is Chairman of the Board of Management. At the last ISPO Munich she was honored for her life's work with the ISPO Cup.
Like Gertrude, her son Tim Boyle, now CEO of Columbia Sportswear, has a very social streak. He donated $1.5 million to help build a modern homeless shelter in Portland to be completed in the summer of 2018.
We spoke to Tim Boyle about the challenges of the future and women in management positions.
ISPO.com: Mr. Boyle, the weather always plays an important role in the order phase. Are you satisfied with the current winter?
Tim Boyle: We have very cold temperatures in the USA, which means for us always that we can sell very well and clean up inventories very well. However, we will not publish the detailed information on sales until February.
Many brands want to become more independent of the weather, for example by adding more fashion to their collections. What is your strategy?
In recent years, we have been "de-wintering" our business more and more, which doesn't mean that winter is no longer a factor, as winter articles are on average still more expensive than summer products and therefore generate important sales. But it has become clear that other seasons now have a greater and more stable influence on our business. Especially in spring and fall our sales are high, because of the holiday's season for example.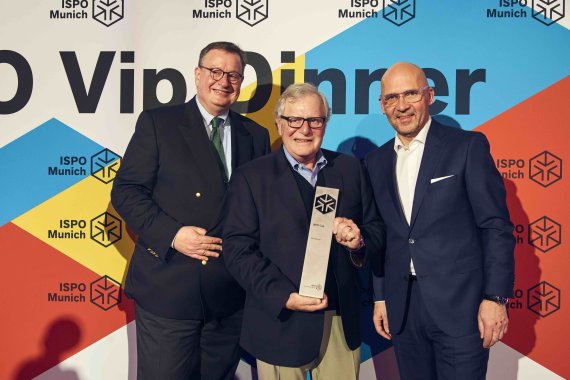 You are presenting a Heritage line in the new collection, is that also an attempt to make yourself independent of the weather?
The customer wouldn't buy that, when it's not cold! Of course, we want to offer attractive products, but if the weather doesn't fit, the most beautiful collections are of no use to you.
The big issue in the industry and beyond is digitisation. American brands are often much more advanced than some European brands. What are you working on right now?
For us, digitisation is a permanent process that we began several years ago and which we are continuously investing in. We are currently completing our ERP system, which we have developed together with SAP. The last installation will actually take place in Europe, where it is planned to go live in June.
Our goal is to have more control over our digital business and our global inventory through digitization. In addition, we can manage our content for the different countries and markets much easier and better.
Which markets are the main drivers for digitization?
Digital solutions are the most important thing for China. There we see enormous growth in the digital business. 58 percent of e-commerce takes place there via mobile devices and the connection between social media and shopping is much more advanced than in the USA or Europe. Online business and communication are closely interlinked there.
How do you use digital processes within your organization, e. g. in production or product development?
We do not have our own production facilities, so there are no such initiatives. In the area of product development, however, we are already working digitally, e. g. by means of 3D simulation and 3D printing. We cannot yet eliminate prototypes, but we can reduce them and save valuable time and money.
Which markets are the most important for you in terms of turnover?
The USA is in the lead with 60 percent. We generate about 10 percent of our sales in Europe. The largest market here is France, followed by Germany, Switzerland, the UK and Spain. At 30 percent, Asia is the largest market outside the domestic market, with Japan and China accounting for the lion's share.
How do the markets differ?
In the USA, we are selling more directly to consumers and in Europe, the business is driven more by wholesale sales.
What is your forecast: How will retail in Europe develop over the next few years?
I am sure that the share of e-commerce in Europe will not rise above 25 percent. In the United States, 90 percent of consumers still want to shop in stores - this need will not disappear so quickly, and the same is true of Europe. In Europe, the consumer is even more consistent, which means that global players like Amazon will have a slower impact here than in the USA.
Your 93-year-old mother Gertrude Boyle, who has been running Columbia for decades, has just received the Ispo Cup. How do you deal with the issue of women in management positions?
We have always tried to act with complete impartiality when assigning positions. Within our brands Columbia and Sorel, great importance is attached to the fact that we have a balanced relationship between both sexes, not only in the organisation but also among consumers - something that is not taken for granted in the outdoor sector.
With Sorel, we have even managed to massively increase the proportion of female consumers. Initially Sorel was almost exclusively a men's brand, today 70 percent is bought by women. 
You were not at the Outdoor Retailer Show this year, but you came to ISPO Munich. Why, and what do you expect from trade fairs today?
We need a trade fair like ISPO Munich in order to grow further in Europe. This year for the first time we have not been to the Outdoor Retailer Show in the USA. Why? The USA is by far our largest market - in order to continue growing there, it makes more sense to invest in consumer marketing. This is different here.
What do you think of the discussion about giving consumers access to the fair?
There are already some consumer shows, but we don't attend them. Such an offer would therefore be no reason for us to visit a trade fair.