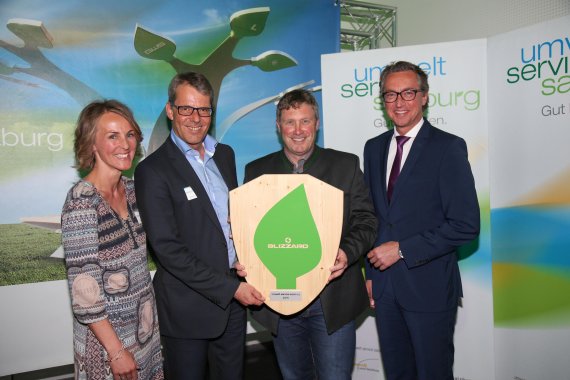 "I am pleased that we took so great a step towards environmental sustainability. But we see even more potential: For the current year we are planning further measures", said Blizzard's CEO Helmut Exenberger.
Through thermal rehabilitation, the optimization of the painting and drying booths as well as the changeover to LED lighting, Blizzard halved their energy consumption. At ISPO MUNICH 2016 climate expert Tristan Förster already encouraged the sporting goods manufacturer to produce in a more climate-friendly way.
Umwelt Service Salzburg is an association that is supported by the town of Salzburg and the Austrian ministry of the environment and that itself grants subsidies for environmental consulting.

Read more stories here on the topic of sustainability in the sports industry.