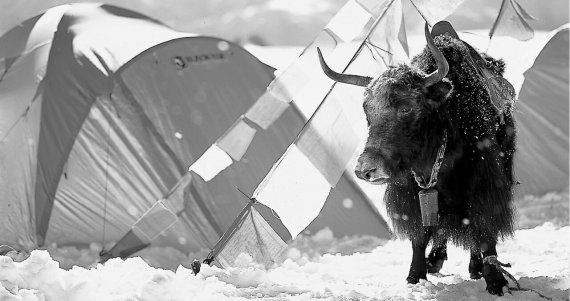 ISPO.com: Maximilian, four years ago the management of Black Yak presented an ambitious plan to catapult the brand into all of the world's key markets. How far have you come in making these plans a reality?
Maximilian Nortz: Since then, many things have happened. I was not part of the team when the expansion plans were drawn up and, perhaps, at the beginning, the focus was a little too much on rapid penetration of the key markets. We have now adopted a different strategy that we follow consistently. These days, it is less about moving fast and more about doing things properly.

Global expansion: More care, less speed
When you take a look at the world map, you can see that we have made progress. In South Korea and China, we already had quite a strong position in the respective markets. In North America, the distribution was recently taken on by our independent subsidiary, Nau – a brand of sustainable urban outdoor apparel. In the other areas of the U.S., we work with high-profile retailers like backcountry.com, and in Canada with Sporting Life.
In Europe, we have been penetrating various markets at a satisfactory rate. We have had a presence in the Czech Republic, Spain, Italy, Slovakia, Poland and German-speaking countries for a considerable time. Recently, we have identified new distribution partners in Portugal and France. The key markets we intend to target next are the Nordic and Benelux countries, as well as the U.K. As we speak, Black Yak has a total of 57 points of sale in Europe and North America.

It is more about the right retailers rather than the large ones
There are not so many, are there?!
At this point in time, we are not after the large retailers with the big sales volumes. We are concentrating on quality stores and selective distribution. We need retailers and sales staff who give the best advice and service to their customers – those who understand our philosophy and who are capable of explaining it to our target groups. 
Read here: Black Yak wins the ISPO AWARD 2016/2017
How would you describe the brand's philosophy and its target groups?
Whatever we do, we aim to do properly. Parts of our collection are developed for expeditions above 8,000 meters, but we also have a wide range of designs and functionality. Our apparel not only looks cool, it looks at home in alpine and urban environments and works just as well for leisure purposes.

What are your next steps for a successful penetration of Western markets?
A traditional problem for Asian brands in Europe is the sizing and the fit (it's the same vice versa, by the way). We have opted for a consistent strategy and have put together a team that concentrates on the European and North American markets only. This team is fully independent and responsible for the design and sizing, to meet the specific requirements of these markets. That means a substantial investment, but really there is no other way to do it.
Innovation needs time
It is also important to mention that we take all the time we need for our new products to be ready to hit the market. We have noticed that, for some of our competitors, the time pressure has increased over the past few years as the wheel of product development is spinning faster and faster. This is not our approach. At Black Yak, the development time allocated for an innovation is in the region of one and a half years. That timescale would also include extensive testing in collaboration with our top athletes. We believe that this is the correct way to convince retailers and consumers alike of the strength of our innovation. It takes time, but the feedback from customers has shown that we are heading in the right direction.
Read here: Sustainability in Asia: "We really need a shift in thinking"

Black Yak in a nutshell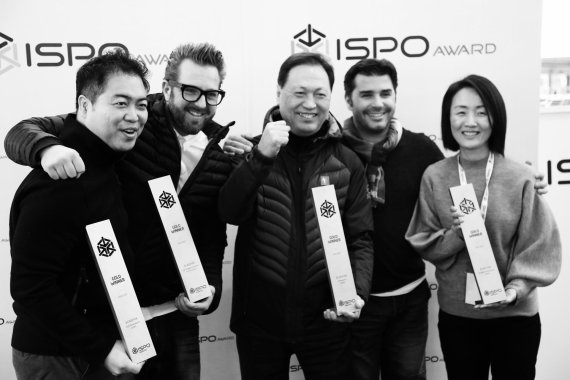 The brand is widely considered to be the leader in the South Korean outdoor industry. It was founded in 1973 by professional climber Tae Sun Kang, who still leads the group. Black Yak's core markets are Korea and China. From early 2016, the label became available in North American and European stores.
The Seoul-based company pursues different business opportunities. Since 1996, it has been the distributor of Marmot in Korea and since 2013, it has also held the license for the U.S. brand in the same market. The same goes for the U.K. vendor Karrimor, from which it acquired the Korean license in 2007. In 2013, Black Yak took over Nau, the American manufacturer of sustainable urban outdoor apparel. The Nau operation also acts as the North American distributor of Black Yak.
In 2014, Black Yak opened its European offices in Munich. They are run by Maximilian Nortz, the managing director for Europe. Previously, Nortz worked for Messe München (including ISPO) and for the German retail chain, SportScheck.