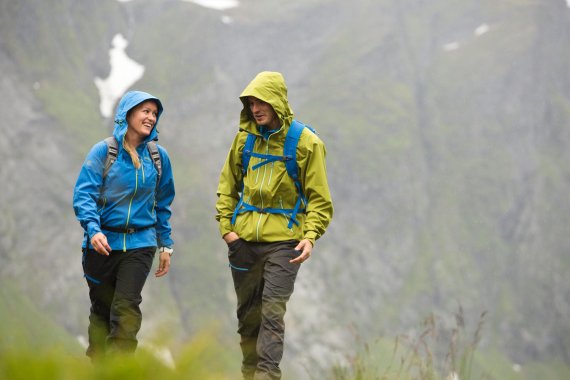 The Norwegian outdoor manufacturer used the ISPO OPEN INNOVATION platform for its crowdsourcing process. The result: successful launch of the Eidfjord jacket. Before it was complete, however, some important courses had to be set.

Find 'your' influencer too and join forces with your customers to develop the bestsellers of the future: Use ISPO OPEN INNOVATION >>>
In an interview, Bergans' Sustainability Manager Christoph Centmayer explains why the crowdsourcing approach worked so well, why OPEN INNOVATION is especially worth it for outdoor brands, and what companies should absolutely sort out before a crowdsourcing project.
You participated in ISPO OPEN INNOVATION, what has happened since then?
Christoph Centmayer: We've successfully launched the jacket that was presented, tested, and discussed last year in the test panel at OPEN INNOVATION. Since it was such an innovative, sustainable material, we were able to publicize the topic in retail and with consumers.


Outdoor fans have know-how

OPEN INNOVATION focuses on well-informed end customers; why are these customers so important, especially in the outdoor industry?
Because only the practical test shows with one hundred percent certainty whether a product or innovation actually works or not, or whether it'll be accepted and used by customers in the envisaged functionality at all.

Do you think that outdoor fans in particular are especially open to crowdsourcing projects?
I think so, yes, since outdoor fans are often not only well-informed, but also highly engaged and willing to pass on their practical know-how and let it be incorporated into product development. We can also see this in the amount of feedback that we get from totally "normal," but very well-versed and knowledgeable users on our products.
Crowdsourcing for product innovations
Back then, during product development, why did you decide on an OPEN INNOVATION project?
For the Eidfjord jacket , we used an entirely new material, a 30% plant-based polyester. We wanted to present this as soon as possible, that is even before the retail presentation, to as broad an audience of interested and informed end customers, specialist retailers, and journalists. We also wanted to give these people the option to test and try it out.
How did the crowdsourcing project influence the development and launch of the Eidfjord jacket, specifically?
On one hand, we had very extensive feedback from the test panel and lots of suggestions that were incorporated in the final development process and the fine tuning before serial production. On the other hand, we were also able to generate an incredible amount of attention to the important topic of sustainability and the relevant material innovation. That provided us with a very good resonance in the media.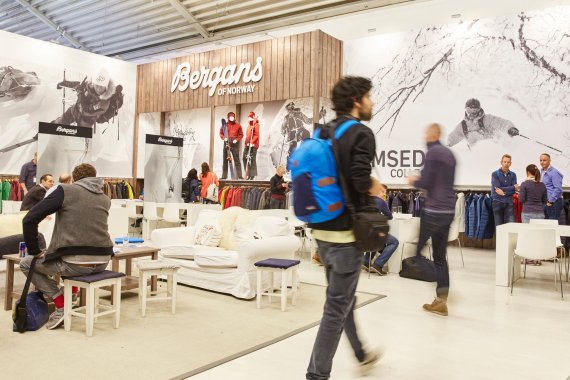 Guiding theme found for communication
What would you suggest companies that want to utilize crowdsourcing?
I would have three central suggestions there:
Pin down your goals clearly and early on.
Defining precisely what input do I require from what target group at what point of the development process, the product test, or the market launch.
Defining precisely how I can include the target group in the development process.
Do you have an example of valuable feedback from the ISPO community that was crucial in helping your progress?
At the end of the project, we had a very interesting discussion in the test panel on the topic of launching sustainable product innovations and how you can enhance end consumer awareness of new, innovative, and sustainable fabrics. A clear conclusion of that was the prompt to provide as open and comprehensive information as possible on all of the advantages, disadvantages, and effects of various materials, whether in retail or on other channels. That was the guiding theme for us in subsequent communication on the topic. 

Video: This is OPEN INNOVATION