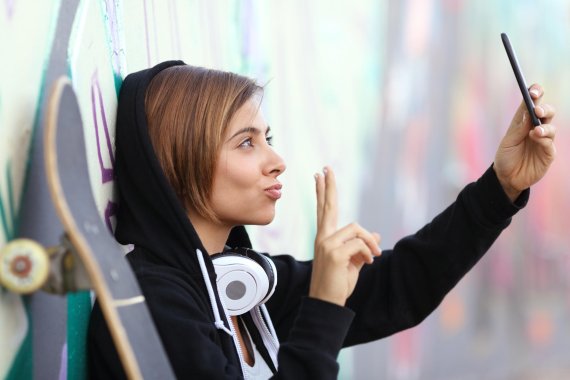 Are bloggers journalists? This is a question that does not arise at ISPO MUNICH 2017 since for the leading trade fair for sports business, bloggers – regardless of the actual press term– are important multipliers. Relevant bloggers can therefore also be accredited as press representatives in 2017.
The press registration page of ISPO Munich now offers a separate page for bloggers. Here you can find all the information >>>
At the ISPO Munich 2017, there is the new Influencer's Clublounge where bloggers can exchange thoughts and ideas among themselves and industry representatives.
"Many companies and brands already work very closely and successfully with bloggers, YouTubers, Snapchatters, and Instagramers. That turns them into an important interface towards consumers and true market experts. As a platform of the international sports business, it is our big desire to address and invite these important players," says Christoph Beaufils, Brand Manager ISPO.
What bloggers can expect at ISPO Munich
A press accreditation with free entry to every day of the trade fair.
Many networking opportunities with other bloggers and media representatives.
The most exciting new sports products for the coming year.
Opportunities to interview decision-makers from the sports industry, athletes and experts.
Interesting meetings, lectures and events.
So far, around 120 bloggers have registered including well-known names like Sarah Williams from "tough girl challenges", Charley Radcliffe from "digital steak" and the girls from "you are an adventure story".
At ISPO MUNICH that means: Bloggers welcome! The registration is still open.
In concrete terms: Every blogger who can verify through media presence and content, that they reach a relevant target group for the exhibitors of ISPO MUNICH can get accredited as reporters in an easy way >>>
Bloggers are important multipliers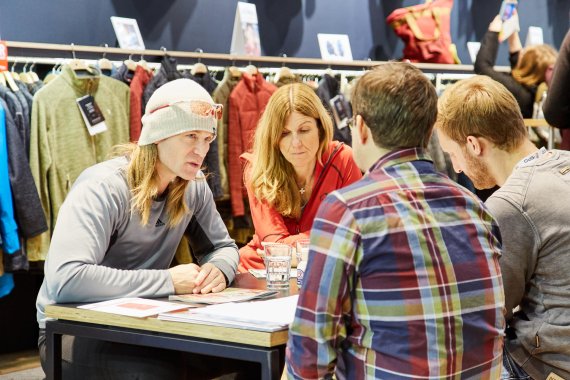 Indeed, it's hard to imagine many trade fairs and conferences without bloggers as visitors, speakers, and product testers for the sports industry anymore. Fitness, outdoor, running, fashion, and lifestyle bloggers have established themselves as important multipliers alongside the classic press in the sports business. With their highly relevant target group range in their blogs and social media like YouTube, Facebook, Instagram, and Twitter, they have become so-called "influencers" that actively influence the product decisions of several thousands of people.
How multifaced and professional bloggers have become can be seen, for example, in the newly founded Bloggerclub e.V., blogger associations like the Outdoor-Blogger-Network or Freestak, the Reiseblogger-Kollektiv, and blogger regulars tables with several hundred members like the Münchner Bloggerstammtisch.
The Influencer's Clublounge: Exclusive area for networking and working
During ISPO Munich 2017 from February 5-8, it's therefore worthwhile: Accredited bloggers will receive access on all four days to the Munich trade fair grounds, the press center, all press conferences – and to the extra Influencer's Clublounge in the action sports hall B6, which is fascinates this year with its new polygon concept. Additionally the lounge is equipped with WLAN and workstations.
During the ISPO Academy, selected influencers will be on the stage at the Sports Communication Day on February 7, 2017. Representatives of ISPO Munich will be available as go-to-persons for the bloggers to make more contacts.
Especially for endurance and outdoor bloggers: The Freestak PEAK Conference
What do brands expects from bloggers? How does a collaboration between a blogger and a specific company start? How can bloggers increase their reach? All of these questions and more will be the subject of the Freestak PEAK Conference on Sunday, February 5. 
Click here to access the program and register.
ISPO: Long-term partnership with bloggers
The ISPO brand can also very well imagine a partnership or long-term collaborations. "We also want to engage in professional exchange with bloggers and other influencers at home and abroad outside of our trade fairs, and lead them even deeper into the heart of the sports business. To that end, we're happy to offer them wide-coverage platforms for networking with the industry in the ISPO network and news site ISPO.com," says Beaufils.  
Read also: These are the opportunities the ISPO network offers in the sports business >>>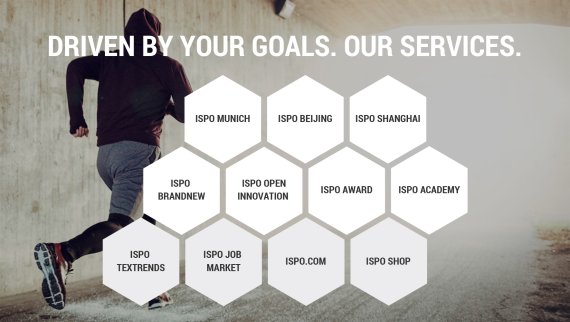 Perfect for the mutual exchange, for example, is ISPO Open Innovation. ISPO's crowdsourcing platform enables incorporation into the value creation and development processes for sporting goods. Here bloggers have the opportunity to test products even before they're introduced on the market and to influence the final product design with their results.
ISPO is also the perfect platform for many other opportunities to get into contact with the hottest newcomers and products from the sporting goods industry. "Through our global network, we're often partners for very exciting cooperations, like recently with the founder festival Bits & Pretzels," says Beaufils. 
Networking at ISPO Munich 2017
Important contact will be made at ISPO Munich 2017. That's because ISPO MUNICH is the perfect place to discover the products that aren't even in retail yet, try out new sports before they're widely known – and network with athletes, managers, and founders from the international sports scene. 
"ISPO as a sports business network has the missions of finding the right partners, inspiring them, and bringing them together. We also want to achieve that by networking the important representatives of the industry with the most influential players in the blogger scene," says Christoph Beaufils.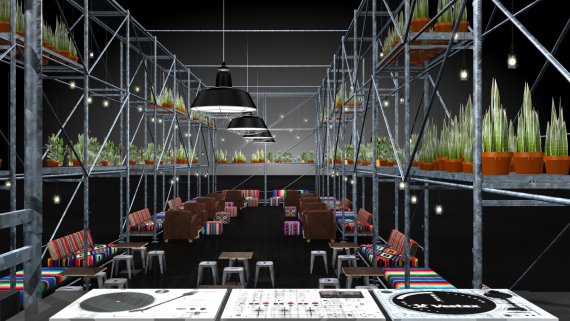 "Bloggers and industry representatives will individually decide whether the trade fair visit will result in a partnership. But of course, we want to be the platform where those kinds of partnerships are initiated." A meeting in the Influencer's Clublounge or at one of the many booths at ISPO Munich 2017 can be a good start.
Brand expert Beaufils knows very well that this exchange sometimes follows it`s own kind of rules and is not common press work: "Companies who believe that they can buy bloggers through a sponsorship will quickly realize that for bloggers independence and personal opinion is of great importance" he says. "Therefore it can happen that a product test is coming off negatively. But that is precisely what makes bloggers so authentic, influential, and thereby important for the entire industry." 
Accreditation for bloggers: register here 
The organizational team for ISPO MUNICH 2017 is likewise already looking forward to the many bloggers who will be coming to Munich, not just from Germany, but from several other countries. "We'll see each other in the Clublounge," says Christopher Beaufils, and once again recommends all bloggers to accredit themselves before the start of ISPO MUNICH (5 to 8 February). For companies, the list of accredited influencers is available upon request.
Here, bloggers and influencers can register for the ISPO Munich 2017 from February 5-8, 2017: Discover all the latest news in the sports business >>>
Note: In order to apply for an accreditation, you do not necessarily need a press card. Instead, please submit a screenshot of your blog's imprint. Thank You!