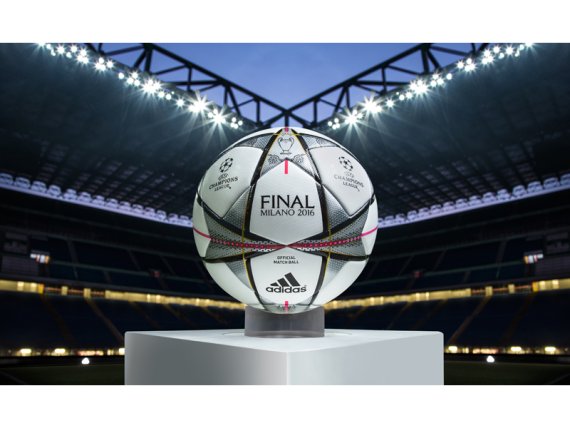 The 2016 Champions League final will be played in Milan. Therefore, two landmarks from the Italian metropolis were chosen for the design: the opera house La Scala and the steps of the San Siro stadium. The ball also sports the typical stars that represent the UEFA Champions League logo.

Adidas recently presented positive figures for 2015 and increased their forecast for 2016. Double-digit growth figures in China, the Middle East, Latin America and Western Europe were responsible for the good result.
New CEO as of October
A lot of good news has been coming from Adidas: Brand equity has increased, a record year was announced and important deals with the DFB and Real Madrid seemed imminent.