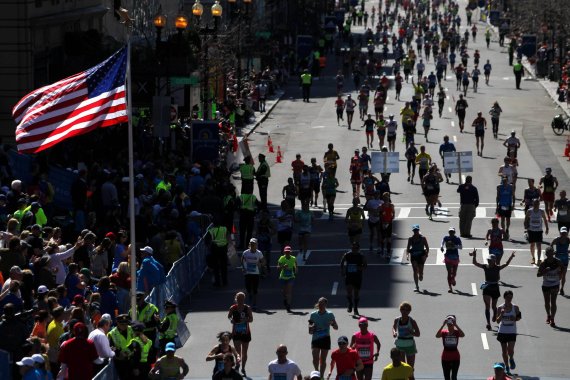 News from the sports business: Subscribe for free here >>>
The email marketing move ("Congrats, you survived the Boston Marathon!") heavily backfired. Adidas promptly apologized on is US Twitter page for the "insensitive email subject line".
The Adidas apology in writing:
"We are incredibly sorry. Clearly, there was no thought given to the insensitive email subject line we sent Tuesday. We deeply apologize for our mistake.
The Boston Marathon is one of the most inspirational sporting events in the world. Every year we're reminded of the hope and resiliency of the running community at this event."
North America important for Adidas
Many runners reacted calmly to the Adidas email and apology. "I'm from Boston and have run it 8 times. Anyone who ever ran these hills feels like they survived. Runners get this, easily offended don't", writes Chuck Nowlin, radio moderator from Boston on Twitter.
Adidas is fighting for its market share in North America against the competitors Nike and Under Armour. The CEO Kasper Rorsted announced this as a key task.
Video: Seize digital opportunities