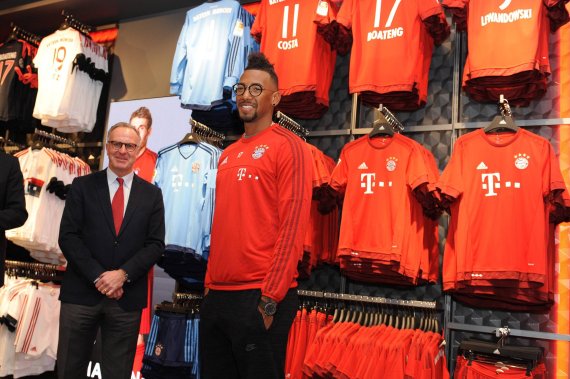 Adidas speaker Oliver Brüggen told "Bild": "We are anything but pleased and have said so to our partner FC Bayern Munich in no uncertain words."
Inattentiveness on the part of FC Bayern had previously led to bafflement for Adidas who owns 8.33 percent of the shares of FC Bayern AG. During a presentation by Mario Götze, Boateng stood in front of the press wearing a white shirt with a red Nike symbol on it. Last year after a match, Douglas Costa, Arturo Vidal, Joshua Kimmich, Thiago and Boateng held Nike shoes up to the camera in the Bayern dugout. So Boateng ought to have been aware of the explosiveness of his actions.
That's why Brüggen also said: "Such things are really not allowed to happen during a long term collaboration."
Read more here: This is how the new Champions League ball looks.