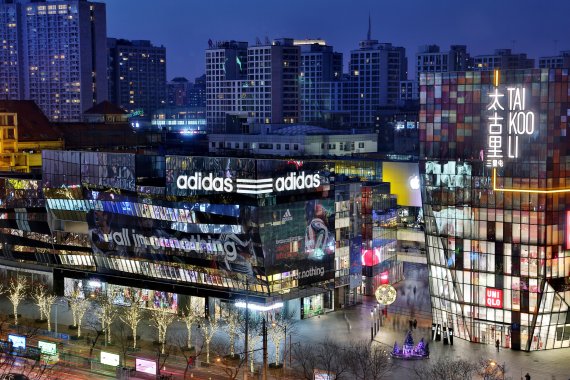 Adidas has presented its first quarter 2018 results and sporting goods manufacturer Adidas has reported good results for the first quarter 2018. The Herzogenaurach-based company started the year with a currency-adjusted increase in sales of 10% (2% in euros) compared to the previous year. The gross margin increased by 1.5 percentage points to 51.1% due to the price and product mix.
"We have made a successful start to the year. The results are fully in line with our expectations: Our high-quality revenue growth is driven by our strategic focus on North America, China and e-commerce," said Kasper Rorsted, CEO of Adidas AG. "At the same time, we succeeded in increasing profits significantly faster than sales, although we continued to invest in increasing the attractiveness of our brands."
The increase in sales was mainly due to the 11% increase in the Adidas brand. In the running, football and training and Adidas Originals categories, the brand achieved double-digit growth. The fastest growing sales channel was e-commerce with an increase of 27%.
The situation was worse for Adidas AG subsidiary Reebok, whose sales fell by 3%, mainly due to declines in the training and running categories.
The combined sales growth of Adidas and Reebok was driven primarily by strong growth in North America (+21%) and Asia-Pacific (+15%). In China alone, Adidas AG achieved a currency-adjusted sales increase of 26%. In Western Europe, the number two in the sporting goods market recorded growth of 5%.
The good figures for the first quarter of the year confirm the Adidas forecast for the full year 2018, in which currency-neutral sales growth of around 10% is expected.