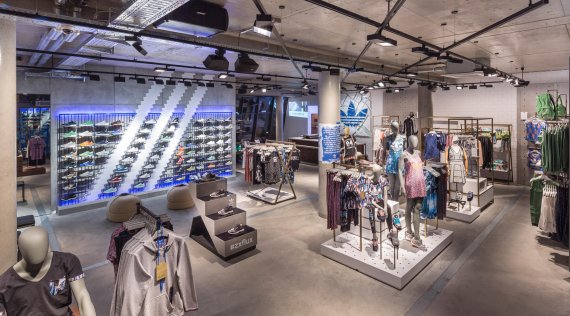 This action means dispensing with about 70 million plastic bags per year, as the company disclosed.

"Dispensing with plastic bags is part of our overall efforts to increasingly use more sustainable materials in our production processes, our products and our stores", explained Adidas board member Roland Auschel.

Sustainability, also when it comes to microplastics
"We trained our store workers and made it clear to them how important it is to also take our consumers along this path. Therefore we will immediately begin to ask whether they really need a bag, before we hand one out."

Another environmental action by Adidas was ending the use of microplastics in all bodycare products by the end of 2015.
Good figures for 2015
Economically, there was an increase in positive news from the group in the Franconia area of Germany: For 2015, Adidas wishes to pay a dividend of 1.60 Euro for each share. Sales climbed by 16 percent to 16.9 billion Euro. A large role in this was played by growth in the double digits in China, the Middle East, Latin America and Western Europe.
Brand equity increased; a Record year was announced and important deals, such as the one with Real Madrid seem to be imminent. The Contract with Paul Pogba is already fixed. Adidas was also proud to present the Match ball for the Champions League final. However, the fact that another Bayern player could be seen in clothing by the competitor Nike, was a source of irritation.
More influence for major shareholders
Four new seats have been created on the advisory board: of which, two are for major shareholders. One of these, Nassef Sawiris, joined Adidas in November 2015. The Group also made headlines from a legal perspecitve: Both against Skechers and against Patrick , injunctions were obtained.
Adidas was most recently in focus due to the Dispute with Puma about soles.