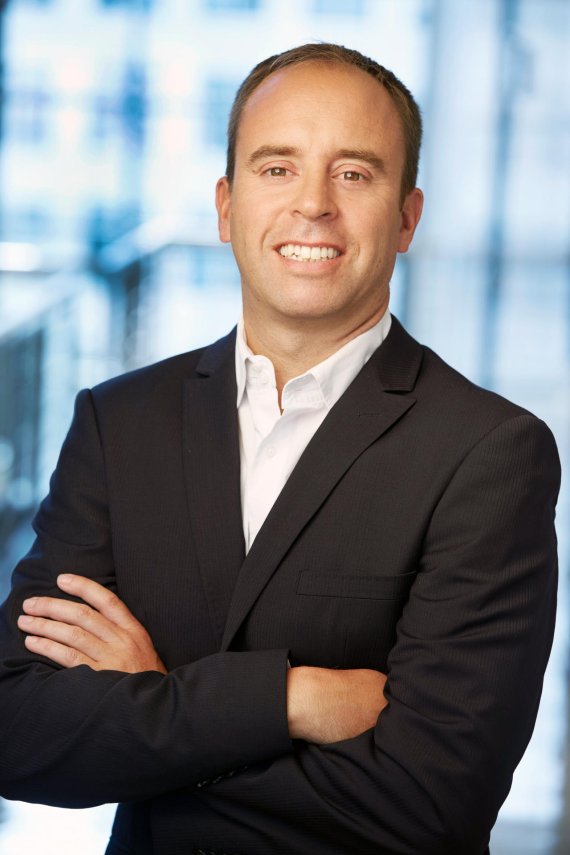 Why is sponsorship becoming increasingly important?
These days it is difficult to reach your target group using multiple media channels. , the target groups are clustered, as are the media channels. Sports sponsorship works across all media channels and is one of the few forms of communication which is able to charge a brand emotionally. 
Could you explain how that works?
If my brand is featured on a team's soccer jersey I'll might get the same media penetration compared by using traditional advertising. But additional, I'll geht the benefit of the emotionally charged environment, this experience that is associated with the game and the team. Compared to someone who sees an advert in a magazine, a fan watching a soccer game is involved on a different level. Because of this experience, the brand is perceived completely different by the target group. In the last couple of years this worked especially well with premium platforms.
You mean soccer? 77% of the overall sponsorship money is invested there.
Of course, football is the dominant sport. When it comes to brand awareness in relation to sport, there are two things to note. On the one hand, it is important to be prominent within the chosen platform. On the other hand, this platform needs to be a premium platform. To make sure that my message and my brand are being communicated, I will need to be associated with premium sports, teams and endorsements. Sport is another sector that is very varied and there are just so many brands. This means that being a sponsor is no longer a unique selling point.
So things are concentrated at the top?
Right, but it seems that the calculation works. There is a reason why it costs so much more to be the jersey sponsor for Bayern Munich than for the team at the bottom of the league. In other countries the gap is even more extreme, but even in Germany ten years ago it was still easy enough to get a jersey sponsor. Now, however, the clubs are struggling. Things are concentrating towards the premium providers.
And only big brands can afford to do that. What can small brands do?
Instead of getting lost in a crowd of many sponsors for a very popular sport, you would do better to find the right sport for you. Not every brand is suited to soccer. There needs to be a good match in terms of the brand's image dimensions. If in doubt, it is better to go with a less prominent sport but to become a prominent brand within that sport – rather than being just one of many. As a sponsor this should provide more freedom and more possibilities in the activation of my sponsorship.
Do you have any positive examples for us?
Action sports did not have much media presence but Red Bull used its unique method to successfully associate its brand with this market segment. Time and again, there are brands that successfully pull this off. For example, beach volleyball is now associated with the car brand 'smart', which positioned itself well by sponsoring the 'Smart Beach Tour.' 
This is a classic: jersey sponsors, kit suppliers, brand name rights. What's new?
A development which nobody would have expected 20 years ago is the approach of seeking strategic partnerships. Allianz, Adidas and Audi have led the way at Bayern Munich. Borussi Dortmund followed with Evonik, Puma and Signal Iduna. This approach will soon also be prevalent in other sports and at other clubs, enabling brands to make longer term plans and have a say in the way the club develops.
What are the trends in other countries?
Here's a topic that is on everyone's lips I find it really exciting. People have been discussing it for 15 years – the topic of virtual advertising.
What is it?
In Germany it is something that was first seen during the Audi Cup. Instead of seeing the advertising that is in the stadium, viewers see advertising in the form of a virtual overlay. It is already in use for some other sports such as American football in the USA. Discussions are currently underway about how far this can be implemented in soccer.
If a spectator is in Munich, will the adverts be tailored?
In theory, it could be broken down and tailored in any number of ways. Tailoring to regions, particularly globally, would offer completely new opportunities. There are very few sectors with global companies that provide services to every market. With this technique it would be possible to tailor your marketing for each market. Imagine if viewers could see advertising that is relevant for their respective region or country. There would be enormous potential for marketing in this area.
Sounds good, what's the problem?
The problem is related to technology and regulations. It has been difficult to get to the point of 100% reliability with the signal adaptation. At the moment the overlay works just with static advertising boards. LED-boards have issues, especially if the games is played at a fast pace. So far the regulations only allow for advertising messages to be added on where adverts are being displayed in real life. Completely filling the pitch with advertisements is not allowed.
Will it reach the German Bundesliga in five years' time?
I think it will be earlier. Virtual advertising will be common practice soon.