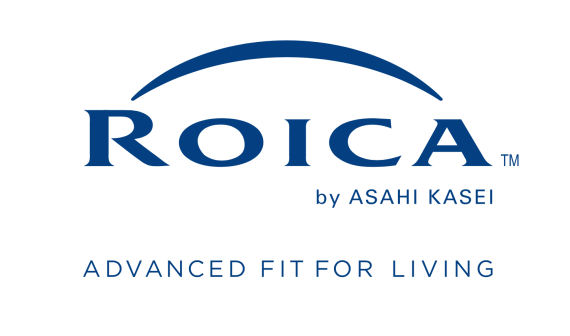 Premium Stretch Fiber with superior functionality that provides the right response to various customers' needs. It has excellent stretch and recovery based on Asahi Kasei polymer science. Supported by solid technology and high quality, the fiber answers diverse needs.
Certifications:
1995 - World's first ISO 9001 certification for spandex
1997 - ISO 14001 certification
1998 - OEKO Standard 100 certification
The ROICA™ Premium Stretch Fiber is a contemporary innovation designed for everyday life by Asahi Kasei. It is the secret smart ingredient inside everything in your modern wardrobe. Its innovation transforms your basic items into special selection. It changes the ordinary to a cleaver and your standard items to smart choices. ROICA™ balances comfort and fit, shaping and control, giving pleasure and ease with values for everyone every day.