ISPO Brandnew 2021 | Jury Panel
They have all been in precisely the same situation: a panel observed their product, their brand and decided that they receive the unique opportunity to present themselves at ISPO Munich as one of the best start-ups of the sports business. Now they had the same task. Almost all the ISPO Brandnew jury members were founding members of former ISPO Brandnew winners and finalists. From their own experiences, they know precisely what is of importance. In addition, further sports professionals add their expertise to generate the best selection of the emerging start-ups in the ISPO Brandnew competition.
Andreas Sczekalla (GER)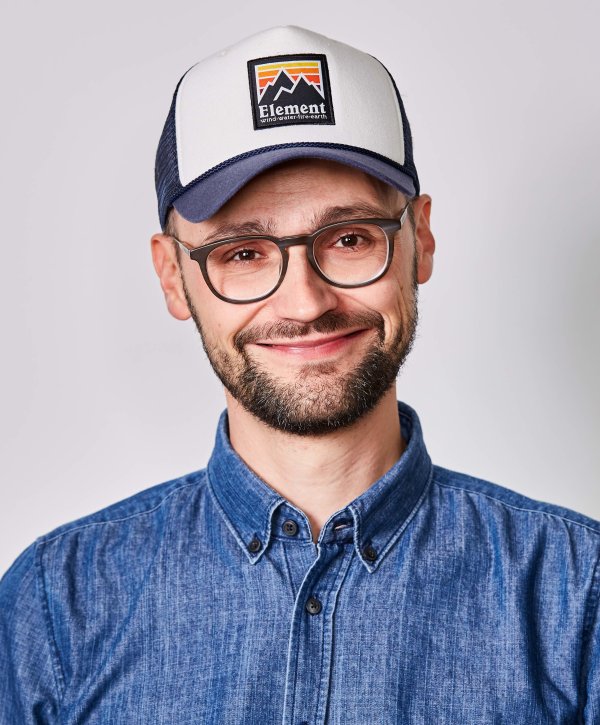 Bereichsleiter & Manager YKK EUROPE
Andreas Sczekalla (GER)
"I'M HONORED TO BE PART OF THE PANEL AND TO SELECT THE MOST PROMISING START-UPS"
Since 8 years I'm heading to Munich in January/February. It is and will always be the main motivation to discover unique ideas at ISPO. As a member of the jury I will now experience this in concentrated form. The concept of ISPO BRANDNEW is a great opportunity for start-ups to present their ideas and developments on the big stage. They proved to have the needed and untamed entrepreneurial spirit and the motivation to manifest an inventive idea and I'm honored to be part of the panel and therefore help to select the most promising start-ups.
Profile
My first experiences in sales were gained in the plastics industry, primarily in the areas of stationary, medical and packaging. After I finished my studies in which my focus was put on marketing and the psychological aspects of customer satisfaction, I went straight to the traditional japanese company YKK as key Account Manager. Here I was able to specialize on the needs of the sports industry, which always is a source of never ending innovation. This specialization led me into various project groups (hi-tech&functional), which deal with this important sector for our company. For me it is very exciting to work on new ideas and solutions together with our customers.
When it comes to sport I'm into dance sport, ice hockey and trying out new Outdoor Apparel.
Address
YKK EUROPE Ltd.
Andreas Sczekalla
Head Of Category
Niederkassler Lohweg 181-183
40547 Duesseldorf
Deutschland
Close
Britta Weddeling (GER)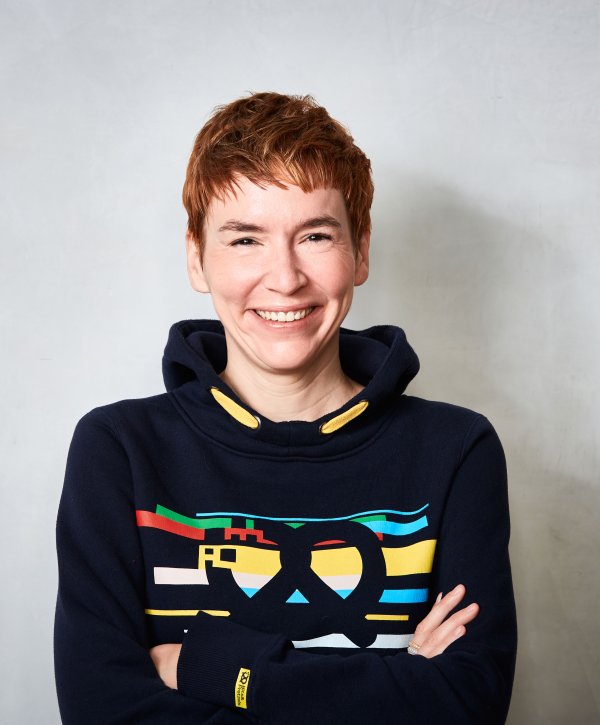 VP Head of Communications & External Affairs bei Marvel Fusion
Britta Weddeling (GER)
As Vice President Head of Communications & External Affairs, Britta Weddeling manages communications and public relations at Marvel Fusion, a technology pioneer in the field of clean energy generation. Previously, as Editor-in-Chief, the trained journalist managed the content and program strategy of the European startup conference Bits & Pretzels, in particular the development and strategic direction of the new media platform of the same name. From 2014 to 2019, Weddeling reported as Silicon Valley correspondent for Handelsblatt from the epicenter for technology and innovation on the U.S. West Coast on the important trends in the network economy.
Why I'm a member of the jury:
"All innovation always comes from startups, never from legacy companies. To fos-ter innovation, we need to foster entrepreneurship. So I'm curious to learn about new ideas from new founders and help the best of them to thrive."
Close
Iris Córdoba (ESP)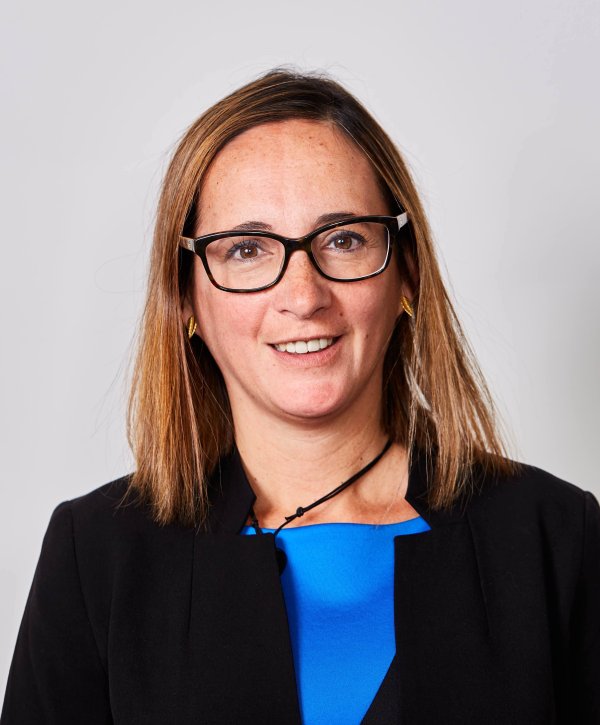 GSIC powered by Microsoft | General Manager
Iris Córdoba (ESP)
She has developed her professional career linked to enterprise development and the support of SMEs from the public and private side, with a special focus on the culture sector, Spanish language-related economy, entertainment, and sports industry, both in Latam and in Spain. Specializing in project management, networking creation, and business development. Since the beginning of 2015, she has launched the Global Sports Innovation Center powered by Microsoft, a collaborative initiative between the public, private and academic sectors, which aims to promote innovation in the sports industry, creating an ecosystem composed by over 230 companies and institutions from 38 different countries that generate synergies and value projects in the sector.
Iris is also actively supporting women's professionals in the sports industry both for entrepreneurship and leadership. Her achievements in this labour were recognized by Spanish Association 'Mujeres and Cia' that included het in Top 100 Female Leaders of Spain in 2018, same year when sports magazine MetaDeporte recognized her as Top 20 Most Influential Women in Sports Industry. In 2020 Iris was nominated to Globant Awards - Women that Build Edition in Tech Executive category for her work helping women in tech.
Close
Danielle Reiff-Jongerius (NED)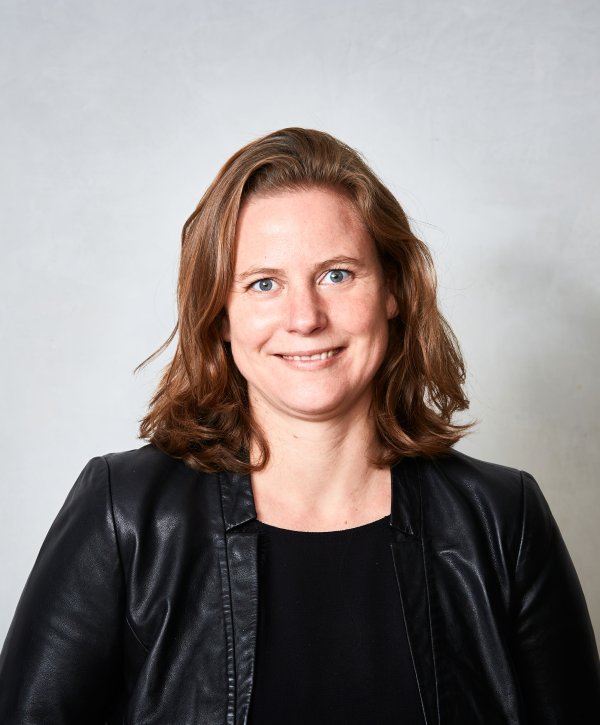 CEO
Danielle Reiff-Jongerius (NED)
As owner and managing director of the Munich-based communications and content agency, 138, Danielle has been supporting international brands in their European communications for many years. The majority of 138's clients are in the outdoor segment. Her career has included Esprit and O'Neill Europe in the Netherlands. In her career as a freelance marketing and communications consultant, she helped many outdoor brands to enter the European market and supported them in their ISPO Award applications.
Why I am involved in the jury:
"As a passionate skier and snowboarder from the Netherlands, I grew up on a bicycle and am at home in the mountains. So it was not only through my work that I came into contact with innovative products at an early age. As a result, I have developed a very sharp, but also critical eye for new products. As a member of the jury I have the unique opportunity to set my personal impulses and help to make innovations known in the world.
Close
Luise Wunner (GER)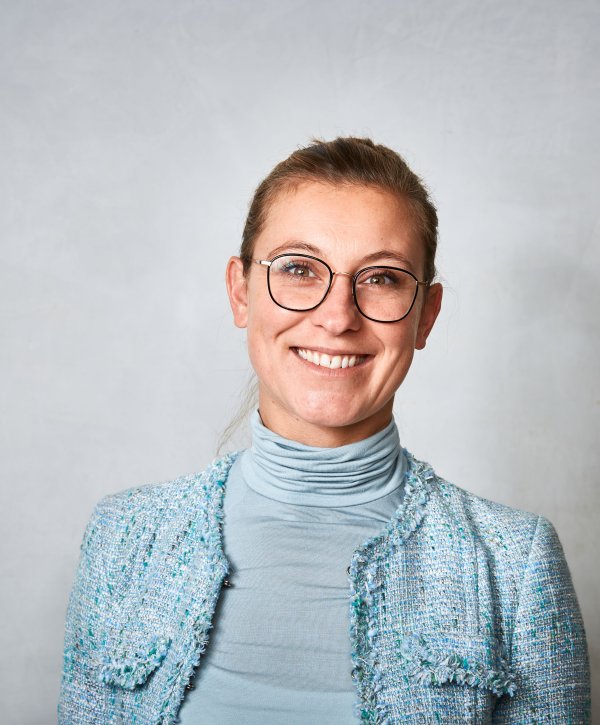 Co-founder | SensuSport GmbH & Five Oceans
Luise Wunner (GER)
At FiveOceans, Luise and her team were among the first to transform plastic waste from Indonesia into a successful consumer product. Their Kickstarter campaign was funded in 2015, the ecoFin project received multiple awards and 50+ international media appearances. As Managing Director, she worked in business strategy, scientific research, project management and public speaking to become a Circular Economy and Sustainability advocate. Afterwards, she joined SensuSport as CMO, advancing the sports tech start-up from idea to market-readiness. Last year the team won the ISPO Brand New Award with the SensuGlasses in the category Matchtime. Her entrepreneurial experiences led her to share her knowledge as a lecturer at various business schools and universities.
Close
Svenja Lassen (GER)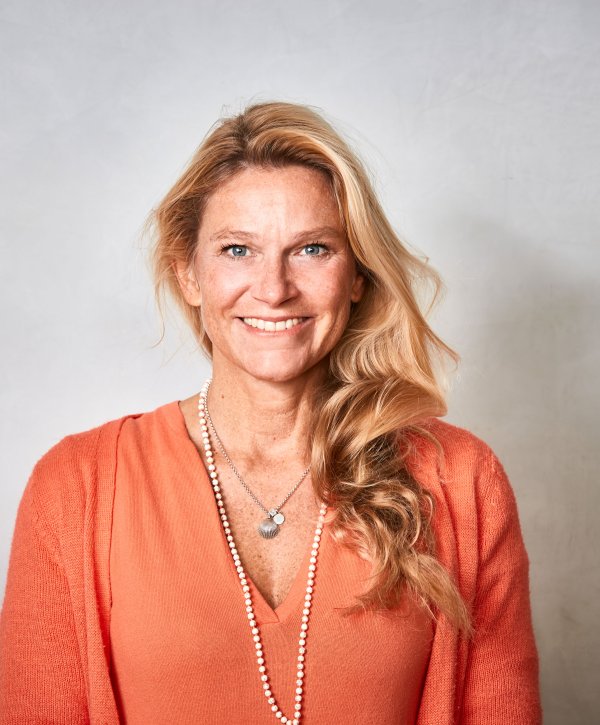 Managing Director | primeCROWD Deutschland GmbH
Svenja Lassen (GER)
As Managing Director, Svenja Lassen has been responsible for the development of the primeCROWD start-up investor network in Germany for the past two years. In addition to the desire to promote innovation, she is particularly concerned with informing more women about the topic of start-up investment and to inspire them to take advantage of the opportunities for this influence - also in order to increase the number of female founders and impact investments in the long term. To this end, she conducted a study on 'female business angels in Germany' in Q1/2020 with the Chair of Entrepreneurship at the IUBH. Based on the results, she started her own investor network at primeCROWD with exclusive offers for female business angels and female founders.
The trained and long-standing journalist is a certified business coach, experienced moderator, pitch trainer and passionate networker. She teaches at universities and coaches communication and presentation in companies - in groups as well as in individual training sessions. She also moderates trade fairs, congresses and events.
Close
Tobias Deckert (GER)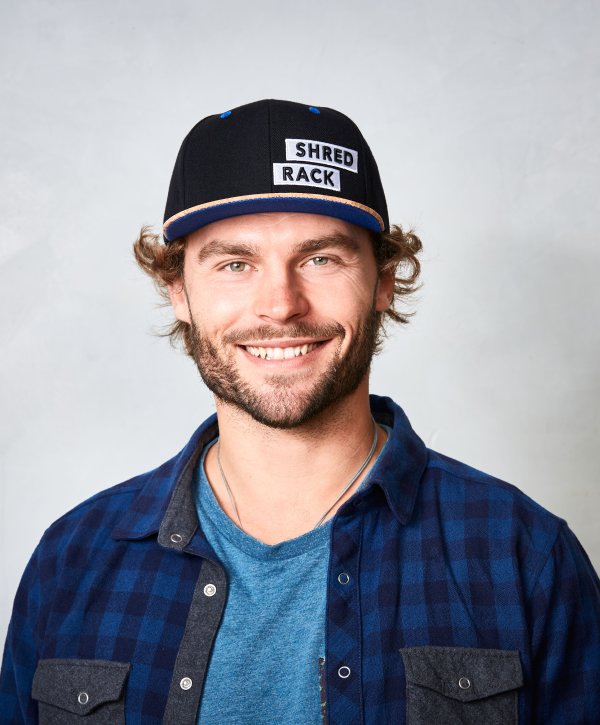 ShredRack GmbH | Managing Director
Tobias Deckert (GER)
The combination of his passions extreme sports and engineering has given Tobi the necessary tools to gain a foothold on the market with innovative products. With his start-up ShredRack, an inflatable roof rack founded in 2017, he secured the Green Product Award in 2018 and was a member of ISPO Brandnew in 2020.
Specialising in product development in the hardware sector, his know-how ranges from conception and CAD design to production-ready manufacturing. Whether inflatable, textile supporting structures or injection moulded parts as a special module, he faces every challenge. Together with his experienced team and broad network Tobi is planning the launch of numerous products in the field of adventure sports in the future. 
Being part of the ISPO Brandnew Jury is not only a lot of fun for him, but also broadens his horizon regarding new partnerships. In the evaluation process, he attaches particular importance to the technical feasibility of a real innovation.
When Tobi is not sitting in his office, you can find him out on the mountain or in the sea speedriding, wavekiting, freeriding or mountain biking.
"The thought of not rising anything, is terrifying to me"
Close
Lukas Angst (CH)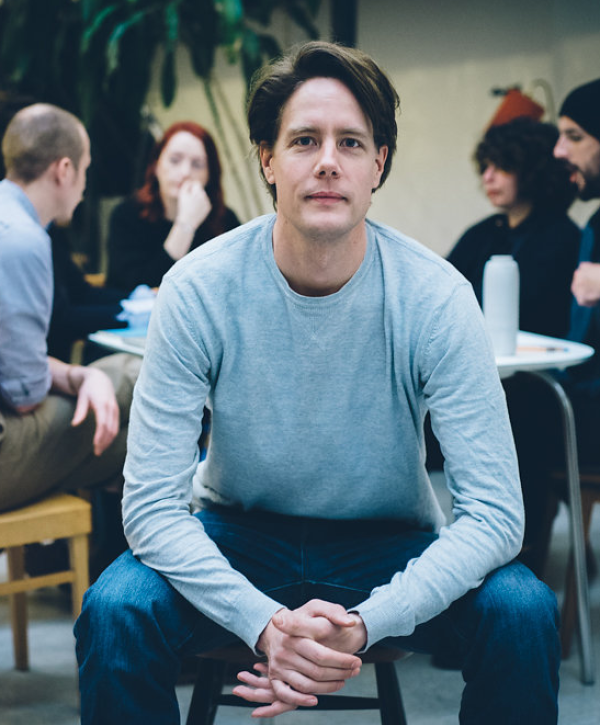 Founder | KEEGO
Lukas Angst (CH)
Lukas Angst is the founder of KEEGO - a high-tech bottle (elastic titanium) with production in Switzerland, Denmark and Austria. On his journey he has gone through all the stages of a young start-up.
Lukas was previously a competitive athlete in Switzerland (floorball) and has implemented projects in ecommerce at Hugo Boss, Red Bull and Amazon.
"To be part of the ISPO brandnew jury is a great honour for me. The blood, sweat and tears behind these products are almost unbelievable and inspiring. It is extremely important to give at least some of them the visibility they deserve through ISPO".
Close
Kolja Plegt (GER)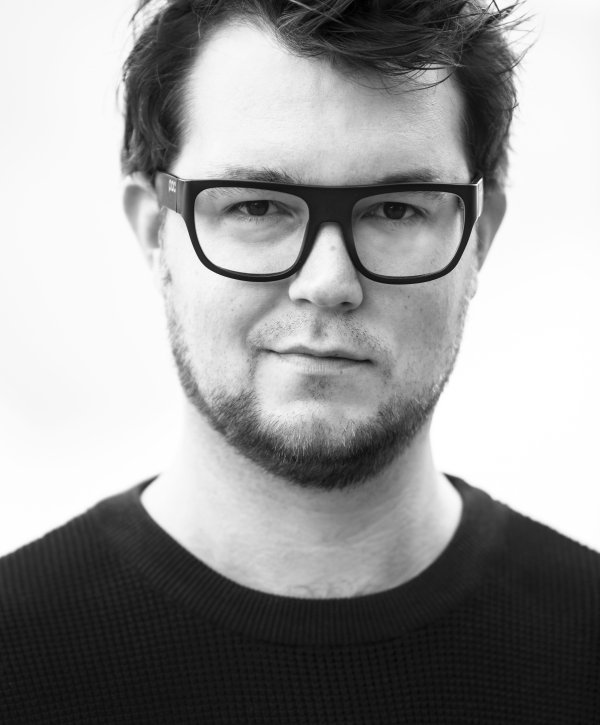 Managing Director Europe POC
Kolja Plegt (GER)
Kolja Plegt has been with POC since 2013 and previously gained experience as a brand coach at adidas.
Close