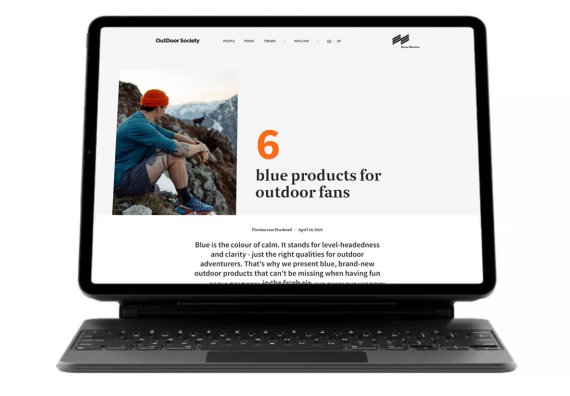 Congratulations. You are already in our first native advertising format - the listicle. In this learned list format, we bring your message to the right target group.
The ISPO.com listicle is the perfect tool for end consumer communication or for product-related collection overviews for market entry. 6 to 8 products with a common thematic reference are combined into one article and listed one below the other. Each product has a CTA that leads to your shop or website, for example.
We create your search engine optimized listicle starting at 2.500 Euro net. This includes an additional reach boost with tools like Taboola or Outbrain.
Just have a look at our listicle 6 blue products for outdoor fans - and you'll get an idea how we can also put your products in the spotlight.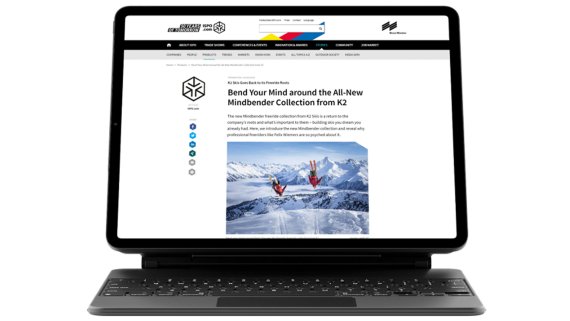 With native content we prepare your messages journalistically and position them appropriately in our network. Our team of journalists, photographers and marketing strategists creates your tailor-made and topic-based storytelling.
We create an individual and harmonious integration of the native ads into the editorial content. Our content distribution covers 80% of the worldwide premium publishers. Additionally, your content will be SEO optimized. This way, we enable your content to achieve high and lasting visibility on the web. From 4.200 Euro net German and 5.000 Euro net German/English.
B2B approach within the largest sports network in the world, reinforced by teasers on the homepage, newsletters and targeted LinkedIn campaigns.
B2C address strengthened by a very well controlled, target group-oriented content distribution
Optional: B2B or B2C push to increase reach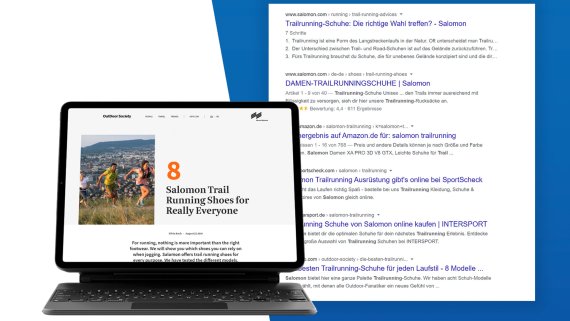 Benefit from the SEO expertise of our search engine cracks and the visibility of ISPO.com. With our Future Reach package, we enter into a partnership with you for specific keywords and optimize your native advertising article accordingly.
This means: We guarantee systematic and long-term SEO traffic. Through SEO optimizations, we reach the German-language Google page 1 after 6 months at the latest and offer high findability in English-language searches as well.
What's involved:
Editorial consulting
Targeted SEO traffic
Editorial story
Keyword according to agreement
Native advertising articles including content distribution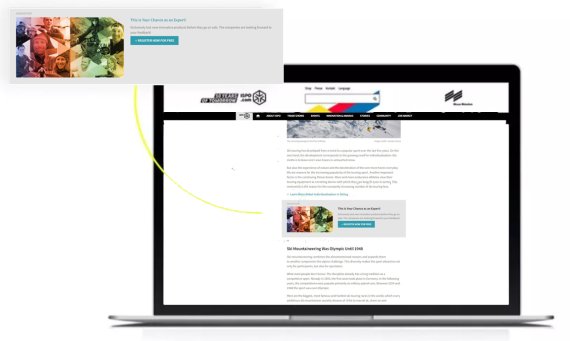 With our lead generation tool, we place your message in existing articles that have organic traffic. We place your teaser in 2 or 5 articles on ISPO.com or our network "Outdoor Society" that specifically fit your message/brand.
Of course, we will give you data-based advise on which articles from the ISPO.com portfolio are particularly well suited to your message. The conversion teasers can either link to a native advertising article on ISPO.com or any of your websites, for example a product or shop page.
Our services:
Integration in editorial context
Target group specific placement
Sustainable reach
The duration is unlimited and therefore your message is permanently available. Updates are possible at any time for a fee of 100 €.
And this is what a typical conversion teaser on ISPO.com looks like:
Our services:
Integration in editorial context
Target group specific placement
Sustainable reach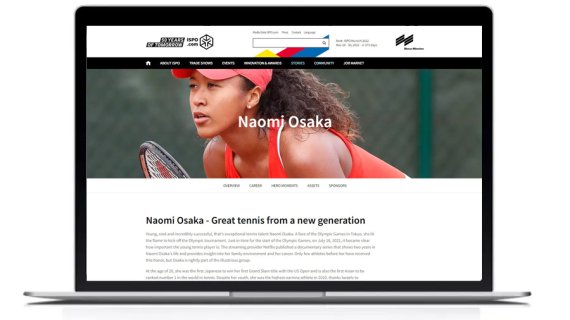 Your brand ambassadors are real heroes for the ISPO.com target group. On their athlete pages, fans and followers learn everything about the athletic careers of their heroes and heroines. We create the athlete page for your brand ambassadors and fill it with editorial content tailored to the target group.
As a sponsor, your brand has the opportunity to integrate their logo, showcase products and link to their own shop.
Examples: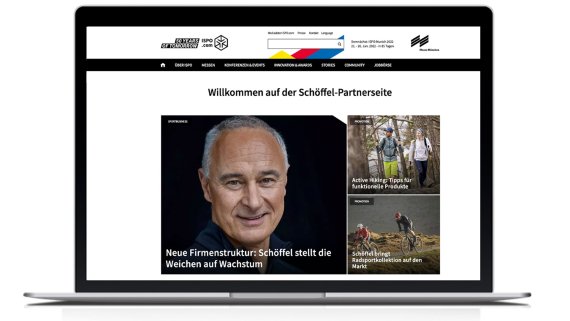 Communicate your top topics all year round on ISPO.com. The brand channel page bundles your native articles and editorial integrations on ISPO.com and can be perfectly integrated into your communication under the umbrella and credibility of the ISPO brand.
Starting at 12,500 euros net in German.
Want to learn more about how your brand can advertise on ISPO.com and which native advertising option is best for your business? Then contact me now. My name is Florian von Stuckrad and I am responsible for the marketing of ISPO.com.