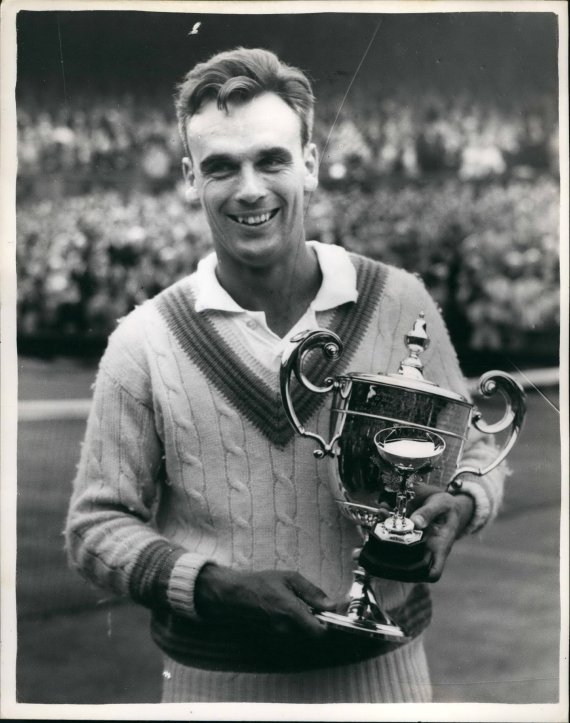 Adidas has signed the 95-year-old Vic Seixas, the oldest living Grand Slam winner of tennis.
Between 1942 and 1956, Seixas was voted 13 times into the top ten of the American tennis rankings. He won the Grand Slams in Wimbledon and the US Open in singles. However, the American was even more successful in the doubles and mixed doubles, where he won a total of 13 Grand Slam titles.
After quitting his tennis career in 1970, Seixas first worked as a stockbroker and tennis instructor, before he kept himself afloat as a bartender in a country club until the late 1980s. None other than the tennis icon Stan Smith told the CEO of Adidas, Kasper Rorsted, about Seixas' incredible career.
"We knew we couldn't miss out on the chance to finally give Vic the credit he deserves as one of the greatest sports legends of all time. Welcome to the Adidas family," announced the sporting goods manufacturer from Herzogenaurach.
Vic Seixas has been inducted into the International Tennis Hall of Fame, Blue Gray National Tennis Classic Hall of Fame, Philadelphia Sports Hall of Fame and the Southern Conference Hall of Fame.