11/14 - 11/15/2017, Munich
World Manufacturers Forum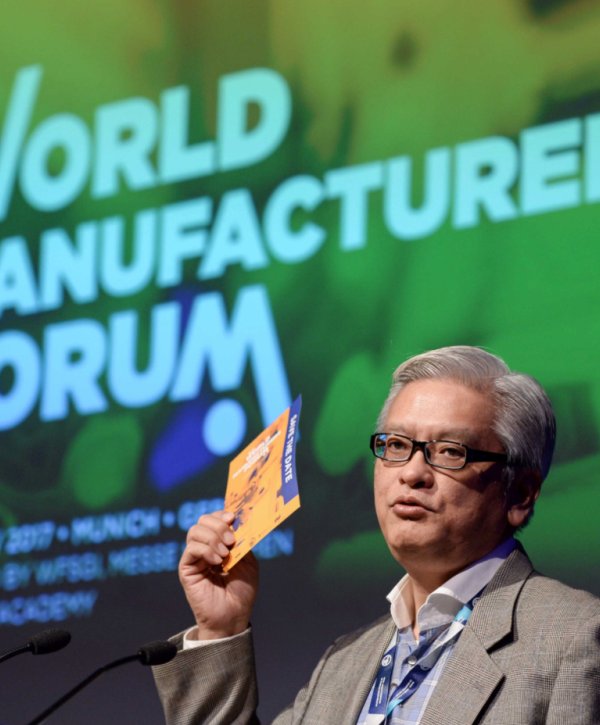 Moving on to a digital and automated business of the future
The World Manufacturers Forum takes place from November 14 to 15, 2017 in the International Congress Center München during the world's leading trade fair for electronic development and production, productronica.

A wide range of high-caliber keynote speaker lineup drawing from automotive, consumer-goods, electronics and other sectors will present on how to be "Moving on to a digital and automated business of the future". During this event, all participants do have the possibility to register for a unique tour through the trade fair productronica and to meet and network with relevant service providers of the sporting goods industry.
Main topics of this year's event:
Automation
Digitalization / Blockchain / Disruptive technologies
Innovation
Segmentation
Flexibility
Cross-industry exchange with productronica
Confirmed keynote speakers:
Prof. Dr. Ing. Sami Haddadin, Director Institute Automation, University Hannover
Denis Pennel, Managing Director, World Employment Confederation
Dr. Klaus Hecker, Managing Director, Organic and Printed Electronics Association
Siemens (speaker tbd)
As a partner of the World Manufacturers Forum, ISPO Academy supports this cross-industry approach.
 
For further information please enter the website of the World Manufacturers Forum.