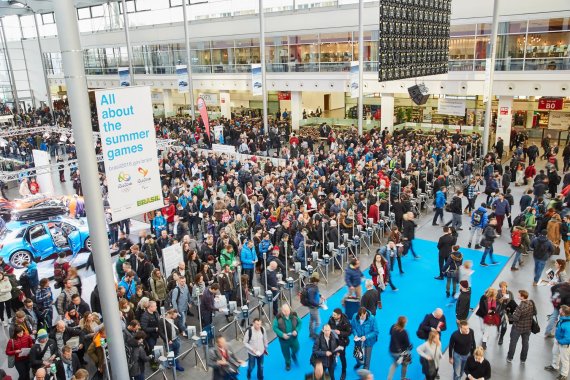 ISPO MISSION
To provide platforms and to gather the market players
To find and connect the right partners
To push innovation and track down trends
To generate, to combine and to spread knowledge
To turn the invisible into the visible
To boost success and give access to markets
OUR PROMISE
We are a trustworthy partner for you 365 days of the year. "ISPO is all the year", promises Klaus Dittrich, chairman of Messe München GmbH. We use our know-how, our network and resources to give orientation, transparency and certainty. We always do so in order to add value.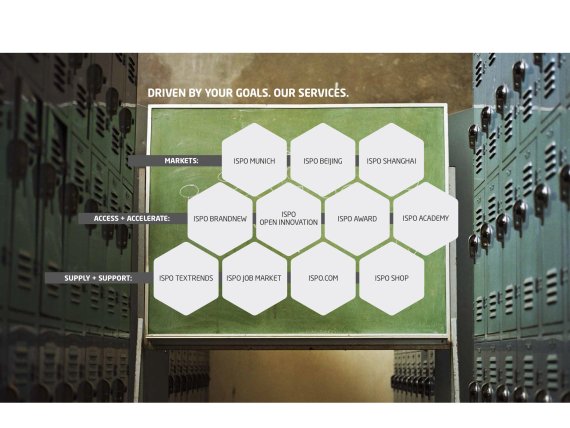 MARKETS
Our multi-segment trade show is the ideal platform for everyone, who wants to be visible and connected within the sports business.
ISPO MUNICH: Use the worldwide leading multi-segment trade show to present your brand and make new contacts.
ISPO BEIJING:  Developed for the Asian market. Present your brand and make contacts at the leading multi-segment trade show in Asia – with view onto the Olympic Winter Games 2022.
ISPO SHANGHAI: Developed for the Asian market with a focus on summer sports and the appropriate collections. Profit with our multi-segment trade show for one of the biggest growth markets.
ACCESS + ACCELERATE
Here you can find the ideal platform, which eases you into market, gives visibility and to accelerate your success with knowhow.
ISPO AWARD: ISPO awards the excellent products of the sports product industry annually with the ISPO AWARD. Profit from our quality seal for excellent products to awaken the interest of retailers and consumers.
ISPO BRANDNEW: The stepping stone for start ups into the sports business. The best innovation is useless if nobody knows about it. ISPO BRANDNEW highlights young brands.
ISPO OPEN INNOVATION: We connect you with passionate consumer experts to develop, test and share ideas and products. Whoever participates can test innovative products before they hit the stores – and this way contribute an expertise in the development of sports products.
ISPO ACADEMY: Accumulated expertise for your advanced knowledge in the sports business. Professionals of the business of tomorrow are trained here.
SUPPLY + SUPPORT
We help you to find the right resources and supply you with relevant news and much more to promote your company.
ISPO TEXTRENDS: The best platform for high performance textiles and the perfect connection between producer, designers and product managers. Get to know the newest textile innovations and trends in fabrics, insulations, trims and accessories.
ISPO JOB MARKET: Find real talents and experienced experts to conquer the challenges of your business. Together with our partner Sportyjob and the leading head hunting agency AG Sport Consulting we can offer you a comprehensive recruiting service: more than 26.000 candidates and 220 brands are part of it already.
ISPO.com: Experience sports and sports business up close – with the ISPO.com newsportal. On a daily basis the editorial team with experienced sports and economic journalists ISPO.com publishes relevant information about the industry starting with news over to interviews and background stories.
ISPO SHOP: studies, reports and much more – continuously available.